Podcaster: Dr Ed Thomas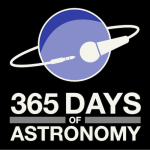 Title: Using dusty plasmas to study all four states of matter
Organization: The Society of Physics Students (SPS) at The University of Central Arkansas
Link : The Society of Physics Students (SPS) at The University of Central Arkansas
Description: Plasmas (or ionized gases) are often referred to as a "fourth" state of matter – but perhaps, they should be the "first". This is because the plasmas are the most common state (over 95%) of matter in the visible universe. From technologies such as fluorescent lighting and microelectronics manufacturing to natural systems such as lightning, the aurora, and the solar wind, plasmas are ubiquitous in our lives. Even more remarkably, over the last three decades plasma scientists have learned how to control a certain type of plasma – a "complex" or "dusty" plasma – to make it have solid-like, fluid-like, or gas-like properties. This means that dusty plasmas are not just a fourth state of matter – they can take on the properties of all four states of matter. This presentation will provide an introduction to the physics and applications of plasmas and will describe some of the fascinating aspects of complex/dusty plasma research – including the one-of-a-kind, high magnetic field dusty plasma laboratory that has recently begun operating at Auburn.
Each week we will have a random drawing for a prize package from our sponsor. Enter the code for this week into this site: https://cosmoquest.org/achievements/code for a chance to win.
This week's code is Ns2pDu. Enter it into the website to unlock the achievement and enter the contest.
Bio: The Society of Physics Students (SPS) at The University of Central Arkansas is incorporates outreach, demonstrations, tutoring and guest speakers into our SPS Chapter.
Dr. Ed Thomas, Jr. from Auburn University
Today's sponsor: This episode of "365 Days of Astronomy" is sponsored by — no one. We still need sponsors for many days in 2017, so please consider sponsoring a day or two. Just click on the "Donate" button on the lower left side of this webpage, or contact us at signup@365daysofastronomy.org
End of podcast:
365 Days of Astronomy
=====================
The 365 Days of Astronomy Podcast is produced by Astrosphere New Media. Audio post-production by Richard Drumm. Bandwidth donated by libsyn.com and wizzard media. You may reproduce and distribute this audio for non-commercial purposes. Please consider supporting the podcast with a few dollars (or Euros!). Visit us on the web at 365DaysOfAstronomy.org or email us at info@365DaysOfAstronomy.org. This year we will celebrate more discoveries and stories from the universe. Join us and share your story. Until tomorrow! Goodbye!