Podcaster: Host : Fraser Cain; Guest : Dr. Bruce Betts, Dr. Kimberly Cartier, Dr. Morgan Rehnberg, Dr. Paul M. Sutter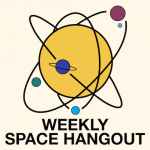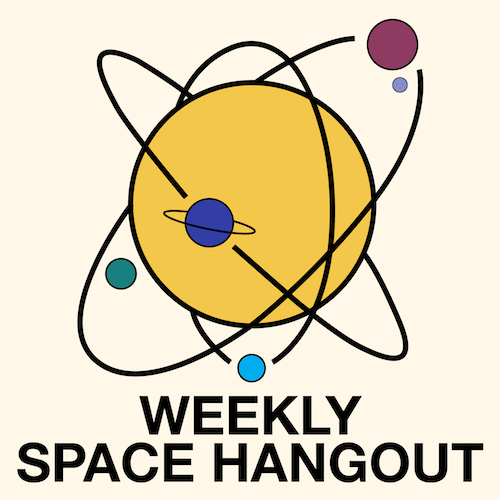 Title: Weekly Space Hangout – Guest: Bruce Betts' "Astronomy for Kids"
Link: Cosmoquest: http://cosmoquest.org
You can learn more about Dr. Betts by visiting: http://www.planetary.org/about/staff/bruce-betts.html
If you want to learn about his new book and how to order it, visit: http://www.planetary.org/blogs/bruce-betts/astronomy-for-kids.html
You can watch the video in: http://youtu.be/yZa_EFBZS5s
Description: This week topics:
Mars Insight is landing soon!
Type 1C supernova, what came before?
The Mars 2020 landing site has been chosen.
The Sun-sibling star: HD 186302
The exocup competition.
The Musk "Starship"…
Host: Fraser Cain ( @fcain )
Special Guest: Dr. Bruce Betts, ( https://www.randomspacefact.com/ / @RandomSpaceFact ) Chief Scientist and LightSail Program Manager for The Planetary Society. Prior to working on the LightSail program, Dr. Betts managed a number of flight instrument projects at the Planetary Society, including silica glass DVDs on the Mars Exploration Rovers and Phoenix lander, the LIFE biology experiment that flew on the Russian Phobos sample return mission, and he led a NASA grant studying microrovers assisting human exploration. Dr. Betts new children's book, ""Astronomy for Kids: How to Observe Outer Space with a Telescope, Binoculars, or Just Your Eyes!"" is now available in time for holiday gift giving.
Prior to joining the Planetary Society, Dr. Betts, a planetary scientist, studied planetary surfaces, including Mars, the Moon, and Jupiter's moons, using infrared and other data, during his time at San Juan Institute/Planetary Science Institute. Additionally, Dr. Betts spent three years at NASA headquarters managing planetary instrument development programs to design spacecraft science instruments.
Guests:
Dr. Kimberly Cartier ( http://KimberlyCartier.org & @AstroKimCartier )
Dr. Morgan Rehnberg ( http://cosmicchatter.org/ & @MorganRehnberg )
Dr. Paul Matt Sutter ( http://www.pmsutter.com/ & @PaulMattSutter )
[youtube https://www.youtube.com/watch?v=yZa_EFBZS5s&w=640&h=360]
Today's sponsor: Big thanks to our Patreon supporters this month: Helge Bjorkhaug, Brett Duane, Joseph J. Biernat, Nik Whitehead, Timo Sievänen, Noel Ruppenthal, Steven Jansen, Casey Carlile, Phyllis Simon Foster, Tanya Davis, Lani B, Lance Vinsel.
Immerse yourself in the web of life under a symphony of starlight in Costa Rica with Paul Sutter. Check it out at: http://astrotours.co/365days
Please consider sponsoring a day or two. Just click on the "Donate" button on the lower left side of this webpage, or contact us at signup@365daysofastronomy.org.
Or please visit our Patreon page: https://www.patreon.com/365DaysOfAstronomy
End of podcast:
365 Days of Astronomy
=====================
The 365 Days of Astronomy Podcast is produced by Astrosphere New Media. Audio post-production by Richard Drumm. Bandwidth donated by libsyn.com and wizzard media. You may reproduce and distribute this audio for non-commercial purposes. Please consider supporting the podcast with a few dollars (or Euros!). Visit us on the web at 365DaysOfAstronomy.org or email us at info@365DaysOfAstronomy.org. This year we will celebrates the Year of Everyday Astronomers as we embrace Amateur Astronomer contributions and the importance of citizen science. Join us and share your story. Until tomorrow! Goodbye!