Podcaster: Richard Drumm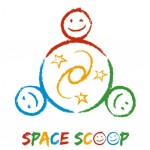 Title: Space Scoop: Satellites Help Keep our Planet's Lungs Healthy
Organization: 365 Days Of Astronomy
Link : astrosphere.org ; http://www.unawe.org/kids/unawe1805/
Description: Space scoop, news for children. Healthy oceans are essential to our survival. They help to feed us, clean the water we drink, keep the weather under control and give us a treasure trove of medicines. But most importantly, the oceans provide most of the oxygen we breathe — they are the lungs of our planet.
Bio: Richard Drumm is President of the Charlottesville Astronomical Society and President of 3D – Drumm Digital Design, a video production company with clients such as Kodak, Xerox and GlaxoSmithKline Pharmaceuticals. He was an observer with the UVa Parallax Program at McCormick Observatory in 1981 & 1982. He has found that his greatest passion in life is public outreach astronomy and he pursues it at every opportunity.
Today's sponsor: This episode of "365 Days of Astronomy" is sponsored by — no one. We still need sponsors for many days in 2016, so please consider sponsoring a day or two. Just click on the "Donate" button on the lower left side of this webpage, or contact us at signup@365daysofastronomy.org.
Big thanks to our Patreon supporters this month: Helge Bjorkhaug, Brett Duane, Joseph J. Biernat, Nik Whitehead, Timo Sievänen, Noel Ruppenthal, Steven Jansen, Casey Carlile, Phyllis Simon Foster
Transcript:
This is the 365 Days of Astronomy Podcast. Today we bring you a new episode in our Space Scoop series. This show is produced in collaboration with Universe Awareness, a program that strives to inspire every child with our wonderful cosmos.
Satellites Help Keep our Planet's Lungs Healthy
Earth's oceans have it all: from teeny tiny life forms to the largest animals that have ever lived.
The oceans can be frozen into icebergs at the poles or boiling hot at the so-called black smokers on the ocean floor.
They can be balmy, sunlit tropical shallows or the deepest, darkest abyssal depths. They are some of the most amazing places in the solar system!
But most importantly, healthy oceans are essential to our survival. They help to feed us, clean the water we drink, keep the weather under control and give us a treasure trove of medicines.
But most importantly, the oceans provide most of the oxygen we breathe — they are the lungs of our planet.
This is why, in early June each year, World Oceans Day happens. It's a day when people all round our blue planet get together to celebrate and protect our shared oceans.
This year the event's theme was preventing plastic pollution & finding solutions for a healthy ocean. There were 1,500 events in 140 countries!
The organizers are The Ocean Project, the World Ocean Network, the Association of Zoos and Aquariums and 2,000 other organizations. World Oceans Day is officially recognized by the United Nations.
To mark the celebration this year, some new out-of-this-world photographs have been released from the ESA's recently-launched Sentinel-3 satellite.
One particular photograph, from 800 km up, captures a rare, cloud-free day over Northern Europe. You can spot the snow-covered mountains in Norway and a plume of phytoplankton in the North Sea!
Phytoplankton, simply put, are plankton's plants. Plankton are tiny animals & plants that live in the ocean, floating about on the current.
They include algae, bacteria and even jellyfish, or sea jellies, as they are often called.
Just to get the terminology correct, the creatures that float on the water surface are called pleuston, and those that can actually swim against the currents are called nekton.
Anyway…
That Sentinel-3 satellite was sent into orbit by the ESA to do more than take pretty pictures. The satellite is decked-out with the latest technology!
– It has the SLSTR, the Sea and Land Surface Temperature Radiometer, to measure the sea & land temperatures in 9 infrared channels with 2 extra channels for detecting fires.
– There's the OLCI, the Ocean and Land Color Instrument, an imaging spectrometer that has 5 cameras capturing a wide-field image. This instrument can detect water vapor, aerosols & chlorophyll absorption.
– There is the SRAL, an altimeter to measure the topography over ice sheets & sea ice as well as rivers & lakes.
– There's the MWR, the MicroWave Radiometer for water vapor measurements.
– And finally there's the LRR, the Laser RetroReflector which will aid in tracking the satellite's orbital location very precisely, which will enhance the accuracy of the topographic data.
Collecting all this data over days, weeks and years will let us see how the seas are changing over time. We can check whether sea levels are rising, pollution is increasing or Phytoplankton is growing out of control.
Armed with this information, we can help keep our planet clean and healthy!
Hey, Here's A Cool Fact:
Each and every one of us can help protect the oceans: we can buy sustainably farmed fish, we can reduce our use of plastics, or by simply helping clean up beaches!
So take a trash bag with you on your next stroll along the beach!
Thank you for listening to the 365 Days of Astronomy Podcast!
End of podcast:
365 Days of Astronomy
=====================
The 365 Days of Astronomy Podcast is produced by Astronomical Society of the Pacific. Audio post-production by Richard Drumm. Bandwidth donated by libsyn.com and wizzard media. You may reproduce and distribute this audio for non-commercial purposes. Please consider supporting the podcast with a few dollars (or Euros!). Visit us on the web at 365DaysOfAstronomy.org or email us at info@365DaysOfAstronomy.org. This year we will celebrates the Year of Everyday Astronomers as we embrace Amateur Astronomer contributions and the importance of citizen science. Join us and share your story. Until tomorrow! Goodbye!