Podcaster: Richard Drumm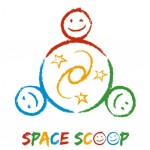 Title: Space Scoop: They Grow Up So Fast: Stellar Growth Spurts
Organization:365 Days Of Astronomy
Link : astrosphere.org ; http://unawe.org/kids/unawe1735/
Description: Space scoop, news for children.
Bio: Richard Drumm is President of the Charlottesville Astronomical Society and President of 3D – Drumm Digital Design, a video production company with clients such as Kodak, Xerox and GlaxoSmithKline Pharmaceuticals. He was an observer with the UVa Parallax Program at McCormick Observatory in 1981 & 1982. He has found that his greatest passion in life is public outreach astronomy and he pursues it at every opportunity.
Today's sponsor: This episode of "365 Days of Astronomy" is sponsored by — no one. We still need sponsors for many days in 2016, so please consider sponsoring a day or two. Just click on the "Donate" button on the lower left side of this webpage, or contact us at signup@365daysofastronomy.org.
Transcript:
This is the 365 Days of Astronomy Podcast. Today we bring you a new episode in our Space Scoop series. This show is produced in collaboration with Universe Awareness, a program that strives to inspire every child with our wonderful cosmos.
They Grow Up So Fast: Stellar Growth Spurts

Have you ever had a growth spurt? Maybe you kids have been making regular trips to stores to replace shoes that have become too tight or trousers that are too short?
Children in their teen-age years grow rapidly. And it turns out that baby stars can go through the same thing!
OK, that's a bit of a stretch as segues go, but bear with me…
A massive young star of a type called a "hot molecular core" and named NGC 6334I-MM1 was observed in 2008 by the SMA submillimeter radio telescope array at Mauna Kea Observatory in Hawaii.
Then it was observed again in 2015 and 2016 by the newly finished ALMA array in Chile's Chajnantor plateau.
By comparing the older pictures of the baby star with new photographs, astronomers discovered that it has experienced a huge growth spurt over the past few years.
Like all very young stars this one is wrapped in a cocoon of gas and dust, so it can't be seen directly. Instead scientists looked at the cocoon and were surprised to find it had grown four times as bright during that time.
This means that, in order for it to have lit up the cocoon so much as it did, the star inside must be from 50 to 90 times brighter than it was previously.
How did such extreme growth happen in such a short time?
A hot molecular core, or HMC, is a cloud of molecules of sulfur dioxide, nitric oxide, ammonia, formaldehyde and more that surrounds a newborn massive star.
Astronomers think a large clump of that molecular gas must have fallen towards the baby star, like water going down a bathtub drain. It formed a flat, rotating accretion disc around the star.
When enough material piles up in a disc like this, it suddenly crashes onto the star's surface, like an avalanche.
Who knows, the star may experience another growth spurt in the next few years as more gas comes crashing down!
Hey, Here's A Cool Fact:
This star is one of many located in the Cat's Paw Nebula. On photographs of the night sky, this star-forming region kinda looks like the footprint of a cat – hence the funny name.
End of podcast:
365 Days of Astronomy
=====================
The 365 Days of Astronomy Podcast is produced by Astronomical Society of the Pacific. Audio post-production by Richard Drumm. Bandwidth donated by libsyn.com and wizzard media. You may reproduce and distribute this audio for non-commercial purposes. Please consider supporting the podcast with a few dollars (or Euros!). Visit us on the web at 365DaysOfAstronomy.org or email us at info@365DaysOfAstronomy.org. This year we will celebrates the Year of Everyday Astronomers as we embrace Amateur Astronomer contributions and the importance of citizen science. Join us and share your story. Until tomorrow! Goodbye!