Podcaster: Richard Drumm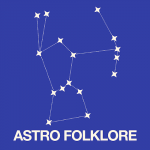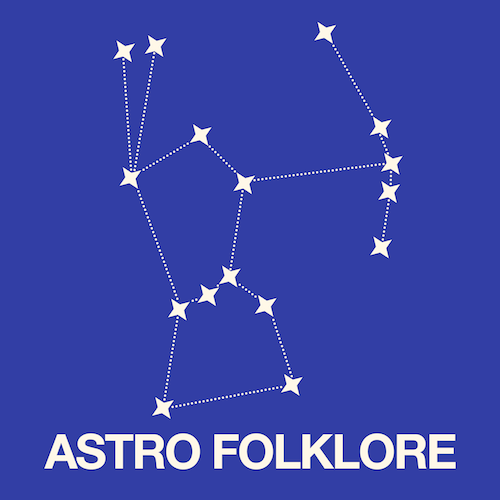 Title: Blackfoot Lodge Tales (1892)
Links: www.365DaysOfAstronomy.org
Description:Part 1: The famous naturalist George Bird Grinnell relates a story he heard from his Blackfoot friends. and Part 2: In it Old Man tries to steal the Sun's magic hunting leggings and gets a couple of surprises!
Today's sponsor: This episode of "365 Days of Astronomy" is sponsored by — no one. We still need sponsors for many days in 2013, so please consider sponsoring a day or two. Just click on the "Donate" button on the lower left side of this webpage, or contact us at signup@365daysofastronomy.org.
Transcript
This is 365 Days of Astronomy.
Today we bring you a new episode in our Astro Folklore series.
——————————–
Blackfoot Lodge Tales (1892)
By George Bird Grinnell
We were sitting about the fire in the lodge on Two Medicine. Double Runner, Small Leggings, Mad Wolf, and the Little Blackfoot were smoking and talking, and I was writing in my note-book. As I put aside the book, and reached out my hand for the pipe, Double Runner bent over and picked up a scrap of printed paper, which had fallen to the ground. He looked at it for a moment without speaking, and then, holding it up and calling me by my indian name, said:—
"Pi-nut-ú-ye is-tsím-okan, this is education. Here is the difference between you and me, between the Indians and the white people. You know what this means. I do not. If I did know, I should be as smart as you. If all my people knew, the white people would not always get the best of us."
"Nísah (elder brother), your words are true. Therefore you ought to see that your children go to school, so that they may get the white man's knowledge. When they are men, they will have to trade with the white people; and if they know nothing, they can never get rich. The times have changed. It will never again be as it was when you and I were young."
"You say well, Pi-nut-ú-ye is-tsím-okan, I have seen the days; and I know it is so. The old things are passing away, and the children of my children will be like white people. None of them will know how it used to be in their father's days unless they read the things which we have told you, and which you are all the time writing down in your books."
"They are all written down, Nísah, the story of the three tribes,
Sík-si-kau, Kaínah, and Pikuni."
THE THEFT FROM THE SUN
Once Old Man was travelling around, when he came to the Sun's lodge, and the Sun asked him to stay a while. Old Man was very glad to do so.
One day the meat was all gone, and the Sun said, "Kyi! Old Man, what say you if we go and kill some deer?"
"You speak well," replied Old Man. "I like deer meat."
The Sun took down a bag and pulled out a beautiful pair of leggings. They were embroidered with porcupine quills and bright feathers. "These," said the Sun, "are my hunting leggings. They are great medicine. All I have to do is to put them on and walk around a patch of brush, when the leggings set it on fire and drive the deer out so that I can shoot them."
"Hai-yah!" exclaimed Old Man. "How wonderful!" He made up his mind he would have those leggings, even if he had to steal them.
They went out to hunt, and the first patch of brush they came to, the Sun set on fire with his hunting leggings. A lot of white-tail deer ran out, and they each shot one.
That night, when they went to bed, the Sun pulled off his leggings and placed them to one side. Old Man saw where he put them, and in the middle of the night, when every one was asleep, he stole them and went off. He travelled a long time, until he had gone far and was very tired, and then, making a pillow of the leggings, lay down and slept. In the morning, he heard some one talking. The Sun was saying, "Old Man, why are my leggings under your head?" He looked around, and saw he was in the Sun's lodge, and thought he must have wandered around and got lost, and returned there. Again the Sun spoke and said, "What are you doing with my leggings?" "Oh," replied Old Man, "I couldn't find anything for a pillow, so I just put these under my head."
Night came again, and again Old Man stole the leggings and ran off. This time he did not walk at all; he just kept running until pretty near morning, and then lay down and slept. You see what a fool he was. He did not know that the whole world is the Sun's lodge. He did not know that, no matter how far he ran, he could not get out of the Sun's sight. When morning came, he found himself still in the Sun's lodge. But this time the Sun said: "Old Man, since you like my leggings so much, I will give them to you. Keep them." Then Old Man was very glad and went away.
One day his food was all gone, so he put on the medicine leggings and set fire to a piece of brush. He was just going to kill some deer that were running out, when he saw that the fire was getting close to him. He ran away as fast as he could, but the fire gained on him and began to burn his legs. His leggings were all on fire. He came to a river and jumped in, and pulled off the leggings as soon as he could. They were burned to pieces.
Perhaps the Sun did this to him because he tried to steal the leggings.
——————————–
365 Days of Astronomy is a community podcast made possible thanks to the contributions of people like you.
Please consider donating at 365 Days of Astronomy dot ORG slash donate.
End of podcast:
365 Days of Astronomy
=====================
The 365 Days of Astronomy Podcast is produced by the New Media Working Group of the International Year of Astronomy 2009. Audio post-production by Preston Gibson. Bandwidth donated by libsyn.com and wizzard media. Web design by Clockwork Active Media Systems. You may reproduce and distribute this audio for non-commercial purposes. Please consider supporting the podcast with a few dollars (or Euros!). Visit us on the web at 365DaysOfAstronomy.org or email us at info@365DaysOfAstronomy.org. Until tomorrow…goodbye.