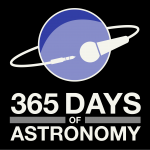 Date: June 16, 2009
Title: International Dark Sky Parks & Reserves – Just in Time for Summer Vacation!

Podcaster: International Dark-Sky Association
Organization: International Dark-Sky Association www.darksky.org
Description: The world's national parks and open spaces are a haven for summer tourists interested in hiking, camping, biking, bird watching and a slew of other outdoor activities. Why not add one to the list – stargazing? Many tourists stumble upon the beauty of the natural night sky while at these destinations. Well we'd like to emphasize making them a planned part of your summer vacation; and if you're headed to the parks, make sure to look up at night, it's guaranteed to be a celestial site.
In addition, learn about collaborative efforts designed to protect these areas from onsite and encroaching light pollution.
Bio: Established in 1988, the International Dark-Sky Association is an educational, environmental 501(c)(3) nonprofit dedicated to protecting and preserving the nighttime environment and our heritage of dark skies through quality outdoor lighting. With thousands of members in more than 70 countries, IDA is the leading authority concerning the problems and solutions related to light pollution.
Today's sponsor: This episode of 365 Days of Astronomy is sponsored by Loch Ness Productions, a unique multimedia production company specializing in cosmically creative content and space music for planetarium and fulldome theaters worldwide. Loch Ness Productions also works with exhibit designers, observatories, science institutions and publishers to bring a love of astronomy, Earth science, and space science to audiences everywhere. On the web at LochNessProductions.com
Transcript:
The Disappearing Night
As the long hot days and cool nights of summer approach us, vacation plans are taking shape. No matter where your final destination is for the holidays ahead, consider stopping in on one of the wonderful state or national park units available along the way. While you're there stay for the evening and take a look at the night sky. Many parks offer the needed respite from artificial light at night necessary to view the cosmos in their full glory.
For the past few years IDA has worked with a number of field scientists and specialists to provide minimum criteria guidelines and certification of International Dark Sky Parks, Reserves, and Communities. This podcast provides an overview of the programs and highlights some locations around the globe featuring some of the most protected night skies. We're working to compile a comprehensive list of excellent night skies across the globe, so please let us know yours by sending us an email to ida@darksky.org
So let's get started…
Everyone has encountered unwanted artificial light at night, be it in the center of a city or along remote country roads, but few recognize it for what it is. It is light pollution, usually experienced as light trespass, glare, and sky glow. Some observers are blinded by a glaring, unshielded fixture illuminating a driveway in the dark countryside; others experience it as bright lights of advertising intruding on evening ambiance, or the strange orange sheen over urban areas that blocks the view of stars.
Outdoor lighting is a necessity of modern society. Exterior lighting allows us to play sports into the deepest night, walk safely from our car to our front door, and highlight great architectural works. However, the night is an essential piece of our culture and history and for millennia the Earth has maintained a consistent rhythm of light and dark. Biorhythms of humans and wildlife depend on this ancient cycle. The stars have also inspired some of the most enduring artistic works and technological innovations. Unfortunately, the prevalence of inappropriate and unshielded outdoor lighting denies the awe-inspiring star field seen by previous generations to ever-growing numbers of people.
The natural night sky is an endangered resource. Already lost over urban areas, the sky is increasingly vulnerable to degradation in remote locations. Recognizing a deficit in comprehensive tools and techniques for dark sky preservation in rural environments, the International Dark-Sky Association, together with global collaborators, initiated the International Dark Sky Places (IDSP) program in 2006. The IDSP program recognizes a community, park, or reserve that shows extraordinary commitment to the preservation and/or restoration of the natural night.
The IDSPlaces programs are intended to produce a broader vision in night sky protection by safeguarding pristine sky areas and restoring areas with degraded views of the sky. These programs encourage environmental stewardship not only by park or community management, but within the surrounding community and the rest of the general public. In other words the programs promote and reward night sky preservation throughout an entire community.
The first of the programs, the International Dark Sky Communities program works to certify a town, city, municipality, or other legally organized community that has shown exceptional dedication to the preservation of the night sky through the implementation and enforcement of quality lighting codes, dark sky education, and citizen support of natural night skies.
The most popular of the programs, the International Dark Sky Park is defined as "a park or other public land possessing exceptional starry night skies and natural nocturnal habitat where light pollution is mitigated and natural darkness is valuable as an important educational, cultural, scenic, and natural resource."
And the final program, the International Dark Sky Reserve program works to combine these two programs creating a comprehensive region wide conservation plan. Defined as a public or private land possessing an exceptional or distinguished quality of starry nights and nocturnal environment that is specifically protected for its scientific, natural, educational, cultural, heritage the IDSReserve consists of a core area meeting the minimum criteria for sky quality and natural darkness, and a peripheral area that supports dark sky values in the core while receiving those benefits as well. The IDSReserve is formed through a partnership of multiple land owners and/or administrators that have recognized the value of the starry night through regulation, formal agreement, and long term planning.
Extreme dedication and care have been taken to create these certification criteria so that they are flexible enough to be achieved by any qualifying community, park, or reserve, regardless of size, yet stringent enough to create a meaningful impact on the frontier of night sky protection. Full descriptions of the programs are available on the IDA web site at www.darksky.org.
The remainder of the podcast will provide a brief overview of the IDSPark program and application requirements of the parks.
Park Lighting Requirements
Due to the vital role of lighting in night sky protection, a key requirement for the designation is the development of a comprehensive Lighting Guidelines or Lighting Management Plan by the park. This should incorporate fully shielded fixtures as standard throughout the park, instructions on determining whether the area should or shouldn't be lit (warranting), methods for addressing what type of lamp should be used for the task and area, and a written lighting guideline that conforms to or surpasses current agency or departmental policy on lighting. Exemptions to the fully shielded clause in relation to special purposes such as historic preservation compliance (see Image – mention of image comparisons with historic post fixtures) are acceptable for lights under 1000 lumens initial lamp output. However, exemptions must be clearly outlined and endorsed by park management.
Commitment to the Lighting Guidelines must be shown through a park's current lighting practices. When applying for the IDSPark designation, a park must have a minimum of two-thirds (67%) compliance with the Lighting Guidelines and a written policy of bringing all remaining lights into compliance within a specific time period. The time period can be determined by the park staff, but should not exceed three to five years.
Examples of language to be used in the Lighting Guidelines are in the IDSPark application criteria. IDA also provides tools to assist with fixture selection through the IDA Fixture Seal of Approval (FSA) Program, the third-party certification used by lighting manufacturers to designate dark sky friendly products.
Park Collaboration and Public Outreach Requirements
Park management must show their commitment to nightscape management through quality planning efforts and documents. Including provisions for protecting the night environment in the parks' general management plan or resource management plan can be a good first step for raising awareness of the parks' dedication to night skies. Also, by providing this essential piece of planning literature, the park can enforce and demonstrate its leadership through a restoration project, which is mandatory for the IDSPark certification process. Such projects can include a publicly visible and explained dark sky friendly lighting project, collaboration with external partners (power utility, university, etc.) or surrounding municipalities in dark sky restoration, or an outreach project that educates the general public.
Public awareness of the sensible lighting and quality of the night sky is possibly the most important element of the application. A park should have a "benefits of dark skies and quality lighting" outreach program in place and operating at the time of application. If the staff is limited and specific interpretive programs (such as monthly star parties and astronomy tours) are not available to the public — publications, flyers, press releases, media attention, and other similar outreach opportunities are appropriate substitutes.
Tier Requirements
Based on sky quality an IDSPark is designated at one of three levels: Gold, Silver, or Bronze. These levels indicate the absolute sky quality of the site. Gold corresponds to near-pristine skies close to natural conditions. Silver corresponds to nighttime environments with minor impacts from light pollution, yet display good quality skies and have exemplary nighttime lighting management. Bronze skies do not meet the requirements of Silver, yet still offer people, plants and animals a respite from a degraded nocturnal environment. Bronze tier is most applicable in proximity to large metropolitan areas. A combination of sky quality models should be used to ensure accuracy. Definitions and information on measurement models can be found in the application requirements.
This program is intended to produce a broader vision in night sky protection from the safeguarding of pristine areas to the restoration of areas that formerly would never have been considered a dark sky site. It is to recognize parks that are striving to make a difference in light pollution. Intended to raise environmental stewardship not only of those in management, but those within the community and the rest of the general public, the program is a phenomenal example of the collaboration that is possible between public and private lands.
Successful applicants to all the International Dark Sky Places programs include:
Flagstaff, Arizona
Natural Bridges National Monument, Utah, USA
Cherry Springs State Park, PA, USA
Geauga Park District's Observatory Park, Ohio, USA
Mont Megantic, Quebec, Canada
Current applicants include:
Galloway Forest Park, in the Dumfries and Galloway region of Scotland, is hoping to qualify for the IDSPark designation in celebration of the International Year of Astronomy in 2009. Also applying for the IYA2009 celebration is Hortobagy National Park and the Zselic region in Hungary. Pic du Midi de Bigorre in the Pyrenees of France is hoping to receive coveted IDSReserve status in the coming year for an effort to preserve the observatory by the same name. UNESCO, also working to help qualify regions as "starlight reserves," has singled out Tekapo, New Zealand as its project for the IYA2009.
Further Reading and Information:
International Dark-Sky Association, International Dark Sky Park Program http://www.darksky.org/mc/page.do?sitePageId=59827
Galloway Forest Park, Scotland http://www.forestry.gov.uk/gallowayforestpark
Hortobagy National Park, Hungary http://www.hnp.hu/index_en.php
Natural Bridges National Monument http://www.nps.gov/nabr
Cherry Springs State Park http://www.dcnr.state.pa.us/stateparks/parks/cherrysprings.aspx
Geauga Park District http://www.geaugaparkdistrict.org
ASTROlab du parc national du Mont-Megantic http://www.astrolab-parc-national-mont-megantic.org (French) and http://www.astrolab-parc-national-mont-megantic.org/en (English)
Pic du Midi de Bigorre (Pic du Midi) http://www.obs-mip.fr (French)
UNESCO Starlight Reserve http://www.starlight2007.net/StarlightReserves.html
End of podcast:
365 Days of Astronomy
=====================
The 365 Days of Astronomy Podcast is produced by the New Media Working Group of the International Year of Astronomy 2009. Audio post-production by Preston Gibson. Bandwidth donated by libsyn.com and wizzard media. Web design by Clockwork Active Media Systems. You may reproduce and distribute this audio for non-commercial purposes. Please consider supporting the podcast with a few dollars (or Euros!). Visit us on the web at 365DaysOfAstronomy.org or email us at info@365DaysOfAstronomy.org. Until tomorrow…goodbye.