Podcaster: Dr. Al Grauer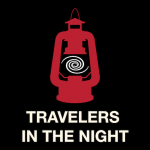 Title: Travelers in the Night Eps. 605 & 606: Monsoon Nights & Fallen Stones
Organization: Travelers in The Night
Link : Travelers in the Night ; @Nmcanopus
Description: Today's 2 topics:
Kacper Wierzchos submitted 5 Earth approaching asteroid candidates to the Minor Planet Center.
In 2019 the American Meteor Society website accepted and published 6,943 fireball sightings.
Bio: Dr. Al Grauer is currently an observing member of the Catalina Sky Survey Team at the University of Arizona. This group has discovered nearly half of the Earth approaching objects known to exist. He received a PhD in Physics in 1971 and has been an observational Astronomer for 43 years. He retired as a University Professor after 39 years of interacting with students. He has conducted research projects using telescopes in Arizona, Chile, Australia, Hawaii, Louisiana, and Georgia with funding from NSF and NASA.
He is noted as Co-discoverer of comet P/2010 TO20 Linear-Grauer, Discoverer of comet C/2009 U5 Grauer and has asteroid 18871 Grauer named for him.
Today's sponsor: Big thanks to our Patreon supporters this month: Rob Leeson, David Bowes, Brett Duane, Benett Bolek, Mary Ann, Frank Frankovic, Michael Freedman, Kim Hay, Steven Emert, Frank Tippin, Rani Bush, Jako Danar, Joseph J. Biernat, Nik Whitehead, Michael W, Cherry Wood, Steve Nerlich, Steven Kluth, James K Wood, Katrina Ince, Phyllis Foster, Don Swartwout, Barbara Geier, Steven Jansen, Donald Immerwahr
Please consider sponsoring a day or two. Just click on the "Donate" button on the lower left side of this webpage, or contact us at signup@365daysofastronomy.org.
Or please visit our Patreon page: https://www.patreon.com/365DaysOfAstronomy
Transcript:
605: Monsoon Nights
Every year the Monsoon summer rains come to the American southwest in July and August. Often the first dry thunder storms spawn lightning which starts fires. Many times, without the heroic efforts of more than 1,000 firefighters, these raging infernos would have destroyed our observatories putting us out of business. After the threat of wild fires has been rained out, monsoon time continues to be difficult for asteroid hunters. Nearly every afternoon we must shutdown and unplug our equipment to protect it from lighting. After the threat of electrical activity has diminished we are able to start cooling our cameras in the hopes the sky will clear up after midnight. Recently on such a night my Catalina Sky Survey teammate Kacper
Wierzchos was able to search the night sky for asteroids in a hole in the clouds which lasted from 1AM to 3AM and after that be teased until dawn by fleeting openings in the cloud cover. Remarkably Kacper was able to submit 5 Earth approaching asteroid candidates to the Minor Planet Center. Of these two are previously unknown near Earth approaching objects, another an unknown Mars crossing asteroid, one a lost main belt asteroid, and the fifth a mysterious object which was lost in the cloudy weather. Fortunately none of Kacper's discoveries pose any threat to Earth. Once the Monsoon clouds settle in for a month or more of completely cloudy skies asteroid hunters perform upgrades to telescopes, cameras, and computers to prepare for the clear skies we hope for in the fall.
606: Fallen Stones
Approximately 100 million metric tons of mostly sand grained sized space dust enters the Earth's atmosphere every day. Occasionally, larger pieces become fireball meteors which can even be seen in the daytime as they streak across the sky. Sometimes one explodes and showers the ground with meteorites. Finding one of them can be fun and rarely a meteorite can be worth more than its weight in gold. In 2019 the American Meteor Society website accepted and published 6943 fireball sightings along with clues about where they might have deposited meteorites for you to discover.
Another good source of information is NASA's Meteorite Falls website. For example, at 7:17:29 AM local time on 16 February 2020, sixty nine eyewitnesses reported a fireball streaking over Arizona to the American Meteor Society website. Evidence of falling meteors were first seen by Flagstaff's KSFX Doppler Weather RADAR at about 54,000 feet above sea level. In total signatures consistent with falling meteors were recorded by three RADARS with the final signal 20 minutes after the event started indicating the possibility of fine dust. Previous to that it is possible that a number of small fragments were deposited in the Prescott National Forest north and west of Williamson, Arizona. This is rugged country and so far no meteorites from this fall have been discovered. Check the American Society and NASA Meteorite Falls websites for the most recent possibilities. Be sure to obtain permission before entering private property. Happy hunting.
For Travelers in the Night this is Dr. Al Grauer.
End of podcast:
365 Days of Astronomy
=====================
The 365 Days of Astronomy Podcast is produced by Planetary Science Institute. Audio post-production by Richard Drumm. Bandwidth donated by libsyn.com and wizzard media. You may reproduce and distribute this audio for non-commercial purposes.
This show is made possible thanks to the generous donations of people like you! Please consider supporting to our show on Patreon.com/365DaysofAstronomy and get access to bonus content.
After 10 years, the 365 Days of Astronomy podcast is entering its second decade of sharing important milestone in space exploration and astronomy discoveries. Join us and share your story. Until tomorrow! Goodbye!