Podcaster: Dr. Al Grauer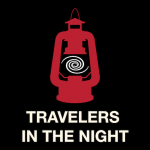 Title: Travelers in the Night Eps 145E & 146E: Kissing Frogs & Know A Star
Organization: Travelers in The Night
Link : Travelers in the Night ; @Nmcanopus
Description: Today's 2 topics:
The idea that you have to "kiss a lot of frogs" to find true love has its roots in a more than one hundred year old Brothers Grimm fairy tale.
The AAVSO has a mentoring program to help you start on your path of discovery. aavso.org
Bio: Dr. Al Grauer is currently an observing member of the Catalina Sky Survey Team at the University of Arizona. This group has discovered nearly half of the Earth approaching objects known to exist. He received a PhD in Physics in 1971 and has been an observational Astronomer for 43 years. He retired as a University Professor after 39 years of interacting with students. He has conducted research projects using telescopes in Arizona, Chile, Australia, Hawaii, Louisiana, and Georgia with funding from NSF and NASA.
He is noted as Co-discoverer of comet P/2010 TO20 Linear-Grauer, Discoverer of comet C/2009 U5 Grauer and has asteroid 18871 Grauer named for him.
Today's sponsor: Big thanks to our Patreon supporters this month: Rob Leeson, David Bowes, Ron Diehl, Brett Duane, Benett Bolek, Mary Ann, Frank Frankovic, Michael Freedman, Kim Hay, Steven Emert, Frank Tippin, Rani Bush, Jako Danar, Joseph J. Biernat, Nik Whitehead, Semyon Torfason, Michael W, Cherry Wood, Steve Nerlich, Steven Kluth, James K Wood, Katrina Ince, Phyllis Foster, Don Swartwout, Barbara Geier, Steven Jansen
Please consider sponsoring a day or two. Just click on the "Donate" button on the lower left side of this webpage, or contact us at signup@365daysofastronomy.org.
Or please visit our Patreon page: https://www.patreon.com/365DaysOfAstronomy
Transcript:
143E: Kissing Frogs
The idea that you have to "kiss a lot of frogs" to find true love has its roots in a more than one hundred year old Brothers Grimm fairy tale.
Frank Shelly is one of the software geniuses on my team, the NASA funded Catalina Sky Survey. His computer programs help us to find Earth approaching asteroids.  Here is a summary of some of Frank's comments.  Our process is to take a set of 4 images, of the same place in the sky, over about a 45 minute time interval called a field.   
On a typical night in each of the 190 fields we record the images of more than 10,000 stars, galaxies, planets, moons of planets, comets, artificial satellites, and asteroids of all types.  To reject most of these, we use the fact that Earth approaching asteroids are among the fastest moving objects in the night sky.  
We start by knowing which of the more than 500,000 known asteroids and comets are predicted to be in the field at the time it was taken.  The number of known objects we find in a field ranges from 0 to more than 150 and averages about 25.  That leaves about 30 suspects which are presented to the observer at the telescope for validation.  She or he then decides if each candidate is likely to be a noise glitch or a real object.  About 1/4 of the time the field contains a previously known Near Earth Object. 
In about one out of 50 fields the observer discovers a new Earth approaching asteroid. 
On an average night the observer at the telescope says "not real" more than 4000 times  hence the title of this piece.          
144E: Know A Star
How would you like to know more about a particular star than anyone else on Earth? 
The American Association of Variable Star Observers, or AAVSO as it is called, has been offering this opportunity to its members and the general public for more than one hundred years.  Don't let the name fool you. The AAVSO is an international organization which is active in more than 100 countries around the world. The AAVSO even has a mentoring program to help you start on your path of discovery. 
There are those stars which explode violently, some others which pulsate regularly,  as well as some which look like a single point of light but are really many stars orbiting each other.  Stars can have spots and flares which cause them to change in brightness.  In addition there are some really strange stars which have disks of material around them. To top it off, there are varying points of light in the night sky which look like stars but have inner workings which are a complete mystery. 
Members of the American Association of Variable Star observers learn about a star's personal story by observing it with the naked eye, a set of binoculars, or a small telescope equipped with an electronic camera.Others do not observe at all but analyze data with their home computers which enable them to discover very interesting stellar properties.  AAVSO members are also active in education and public outreach.
Start today on your path of scientific discovery by visiting the aavso.org website.  
For Travelers in the Night this is Dr. Al Grauer.
End of podcast:
365 Days of Astronomy
=====================
The 365 Days of Astronomy Podcast is produced by Planetary Science Institute. Audio post-production by Richard Drumm. Bandwidth donated by libsyn.com and wizzard media. You may reproduce and distribute this audio for non-commercial purposes.
This show is made possible thanks to the generous donations of people like you! Please consider supporting to our show on Patreon.com/365DaysofAstronomy and get access to bonus content.
After 10 years, the 365 Days of Astronomy podcast is entering its second decade of sharing important milestone in space exploration and astronomy discoveries. Join us and share your story. Until tomorrow! Goodbye!