Podcaster: Dr. Al Grauer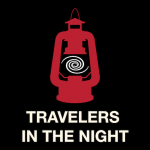 Title: Travelers in the Night Eps. 571 & 572: Comet Groeller & David's Fireball
Organization: Travelers in The Night
Link : Travelers in the Night ; @Nmcanopus
Description: Today's 2 topics:
Hannes Groeller was asteroid hunting & discovered P/2019 V2 (Groeller).
Richard Kowalski discovered 2,000 foot diameter 2019 UA14.
Bio: Dr. Al Grauer is currently an observing member of the Catalina Sky Survey Team at the University of Arizona. This group has discovered nearly half of the Earth approaching objects known to exist. He received a PhD in Physics in 1971 and has been an observational Astronomer for 43 years. He retired as a University Professor after 39 years of interacting with students. He has conducted research projects using telescopes in Arizona, Chile, Australia, Hawaii, Louisiana, and Georgia with funding from NSF and NASA.
He is noted as Co-discoverer of comet P/2010 TO20 Linear-Grauer, Discoverer of comet C/2009 U5 Grauer and has asteroid 18871 Grauer named for him.
Today's sponsor: Big thanks to our Patreon supporters this month: David Bowes, Dustin A Ruoff, Brett Duane, Kim Hay, Nik Whitehead, Timo Sievänen, Michael Freedman, Paul Fischer, Rani Bush, Karl Bewley, Joko Danar, Steven Emert, Frank Tippin, Steven Jansen, Barbara Geier, Don Swartwout, James K. Wood, Katrina Ince, Michael Lewinger, Phyllis Simon Foster, Nicolo DePierro, Tim Smith, Frank Frankovic, Steve Nerlich, Zoe and Lea, Benett Bolek, Michel, Marry Ann.
Please consider sponsoring a day or two. Just click on the "Donate" button on the lower left side of this webpage, or contact us at signup@365daysofastronomy.org.
Or please visit our Patreon page: https://www.patreon.com/365DaysOfAstronomy
Transcript:
571: Comet Groeller
My Catalina Sky Survey teammate Hannes Groeller was asteroid hunting, in the constellation of Hydra, with our 60 inch telescope on Mt. Lemmon, Arizona when he discovered a rather distant comet. It was imaged and tracked for the next 3 weeks by telescopes in Arizona, Hungary, and Tican. Scientists at the Minor Planet Center used these data to calculate its 20.75 year long orbit about the Sun and give it the name P/2019 V2 (Groeller). On its current path it cannot get closer than four times the distance to our Sun from us, making it a very faint fuzzy ball with a tail in our night sky. This situation could change when 2019 V2 Groeller comes near to the giant planet Jupiter. Here is how Jupiter can change a comet's orbit.
In 1770 comet D/1770 L1 Lexell became the comet coming nearest to Earth in recorded history. At its closest point Comet Lexell's tail extended four full moon diameters across the sky. Previous to that, in 1767 Comet Lexell became the first Jupiter family comet when its orbit was radically changed by the giant planet's powerful force of gravity. Another encounter with Jupiter 1779 placed Comet Lexell too far from Earth to be seen and since then it has been classified as a lost comet. In a recent scientific paper a recalculation of Comet Lexell's orbit suggests that it may still be present in our solar system, be no longer out gassing, and be masquerading as an asteroid. Perhaps such a fate is in Comet P/2019/V2 Groeller's future.
572: David's Fireball
Recently, my Catalina Sky Survey teammate David Rankin's backyard all sky camera in Tucson, Arizona recorded a brilliant fireball meteor which took a leisurely 15 seconds to cross the entire sky. Ten other eyewitness accounts included 2 videos, 3 photographs, and images recorded by the NASA fireball network. The parent object is likely to have been a small metallic meteor, a few feet in diameter, traveling at 12 miles/second from the direction of the constellation of Canis Major. It appears to have entered our atmosphere at a shallow angle, passed south of Tucson, Arizona, and was last seen by a trucker on Interstate 10 near Wilcox, Arizona as it headed in the direction of southwestern New Mexico. Currently no meteorites from this event have been found and it is possible that the object skipped back out of the atmosphere and continued on its journey through interplanetary space .
In the past year the American Meteor Society has received 10 or more reports for 300 different fireball events including 29 fireball sightings with reports from more than 100 different observers. Many of these meteors were recorded by automatic security cameras. If you witness a fireball meteor and/or record a fireball with your dash cam or security camera report it to the American Meteor Society and become citizen scientist. Your data will be very important in finding out where it came from in the solar system and indicate where it might be possible to find pieces of it on the ground.
For Travelers in the Night this is Dr. Al Grauer.
End of podcast:
365 Days of Astronomy
=====================
The 365 Days of Astronomy Podcast is produced by Planetary Science Institute. Audio post-production by Richard Drumm. Bandwidth donated by libsyn.com and wizzard media. You may reproduce and distribute this audio for non-commercial purposes.
This show is made possible thanks to the generous donations of people like you! Please consider supporting to our show on Patreon.com/365DaysofAstronomy and get access to bonus content.
After 10 years, the 365 Days of Astronomy podcast is entering its second decade of sharing important milestone in space exploration and astronomy discoveries. Join us and share your story. Until tomorrow! Goodbye!