Podcaster: Rob Sparks. Guest: Robert Nikutta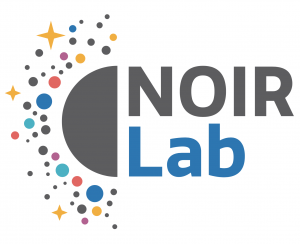 Title: NOIRLab – The Dark Energy Survey Data Release #2
Organization: NOIRLab (NSF's National Optical-Infrared Astronomy Research Laboratory)
Links: www.noao.edu ; @NOAONorth; http://www.lsst.org/ ;https://nationalastro.org/ ; https://www.facebook.com/NOIRLabAstro ; https://www.instagram.com/noirlabastro/ ; https://www.youtube.com/noirlabastro ; @NOIRLabAstro
Fore the news:
https://noirlab.edu/public/news/noirlab2106/
https://www.darkenergysurvey.org/
https://cosmoquest.org/x/365daysofastronomy/2019/01/12/jan-12th-the-last-night-of-the-dark-energy-survey/
https://cosmoquest.org/x/365daysofastronomy/2019/02/09/feb-9th-the-poetry-of-the-dark-energy-survey/
Description:
The Dark Energy Survey has released a massive, public collection of astronomical data and calibrated images from six years of work, containing data on nearly 700 million astronomical objects. It is the culmination of over half a decade of astronomical data collection and analysis, with the ultimate goal of understanding the accelerating expansion rate of the Universe and the phenomenon of dark energy that is thought to be responsible for the expansion.
In this podcast, NOIRLab's Robert Nikutta discusses DR2 and how professional and amateur astronomers can access the data for use in astronomical research.
Bio: Rob Sparks is a science education specialist in the Education and Public Outreach (EPO) group at the National Optical Astronomy Observatory (NOAO) and works on the Galileoscope project (www.galileoscope.org), providing design, dissemination and professional development. He blogs at halfastro.wordpress.com.
Robert Nikutta is a staff scientist at NSF's NOIRLab. He is currently the Project Scientist for the Astro Data Lab science platform.
End of podcast:
365 Days of Astronomy
=====================
The 365 Days of Astronomy Podcast is produced by Planetary Science Institute. Audio post-production by Richard Drumm. Bandwidth donated by libsyn.com and wizzard media. You may reproduce and distribute this audio for non-commercial purposes.
This show is made possible thanks to the generous donations of people like you! Please consider supporting to our show on Patreon.com/365DaysofAstronomy and get access to bonus content.
After 10 years, the 365 Days of Astronomy podcast is poised to enter its second decade of sharing important milestone in space exploration and astronomy discoveries. Join us and share your story. Until tomorrow! Goodbye!Toggle panel: Podcast Episode