Podcaster: Allen Versfeld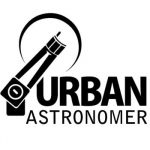 Title: Urban Astronomer Ep. 54: Star colours and what space is like
Link: http://www.urban-astronomer.com
This podcast has been published at Urban Astronomer
Description:
So here we are, at the final episode of the Urban Astronomer Podcast's second season. As per the schedule, it's a Question/Answer episode, and you'll get to hear two new science explainy bits! These questions are a little more deep than the usual, because we wanted to save something special for the end of the season. After this, things are going to be a bit quiet while the good folks at Constellation Online Media get to work lining up fresh guests and writing new scripts for Season Three, which should air in the next few months.
Why do stars seem to have the same colours?
A few months ago when I was polling my twitter followers for questions they'd like to hear answered in this show, I got this very interesting question from a science journalist I've known for a few years. I save it for the very end of this season because I love this question so much. I love it because it challenges the sorts of assumptions that are taught to us as astonomers from the very beginning of our training. She asked why it is that all the stars appear to be the same colour, and yet when I go out myself at night and look up, they quite plainly are not the same colour at all. What's going on?
What's it like in space?
A few months ago, my dear wife and friend Cathrine turned to me and asked "What's it like out there, though?". When I asked her what she was talking about, she said "You know, space. What's it like?"
So that's the final science explainy bit question for this season of the Urban Astronomer Podcast. What is it like out there, in the depths of space?
Bio: Allen is an amateur astronomer, an IT professional, a podcaster, a father of five beautiful kids and a barely competent chess player. He is also the director of the Astrophotography Section of the Astronomical Society of South Africa, where he coordinates and promotes the activities of people who are far better photographers than him.
Nicole Thomas is a PhD student at the University of the Western Cape, and the Square Kilometer Array. She recently completed a stint at the department of Astrophysics as Oxford university, thanks to the UK-SA Newton Exchange Fund
Today's sponsor: Big thanks to our Patreon supporters this month: David Bowes, Dustin A Ruoff, Brett Duane, Kim Hay, Nik Whitehead, Timo Sievänen, Michael Freedman, Paul Fischer, Rani Bush, Karl Bewley, Joko Danar, Steven Emert, Frank Tippin, Steven Jansen, Barbara Geier, Don Swartwout, James K. Wood, Katrina Ince, Michael Lewinger, Phyllis Simon Foster, Nicolo DePierro, Tim Smith.
Please consider sponsoring a day or two. Just click on the "Donate" button on the lower left side of this webpage, or contact us at signup@365daysofastronomy.org.
Please visit our Patreon page: https://www.patreon.com/365DaysOfAstronomy
or you can consider to sponsor a day of our podcast : https://cosmoquest.org/x/365daysofastronomy/product/sponsor-an-episode-of-365-days-of-astronomy/
End of podcast:
365 Days of Astronomy
=====================
The 365 Days of Astronomy Podcast is produced by Planetary Science Institute. Audio post-production by Richard Drumm. Bandwidth donated by libsyn.com and wizzard media. You may reproduce and distribute this audio for non-commercial purposes.
This show is made possible thanks to the generous donations of people like you! Please consider supporting to our show on Patreon.com/365DaysofAstronomy and get access to bonus content.
After 10 years, the 365 Days of Astronomy podcast is entering its second decade of sharing important milestone in space exploration and astronomy discoveries. Join us and share your story. Until tomorrow! Goodbye!