Podcaster: Allen Versfeld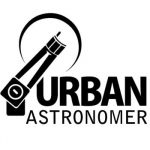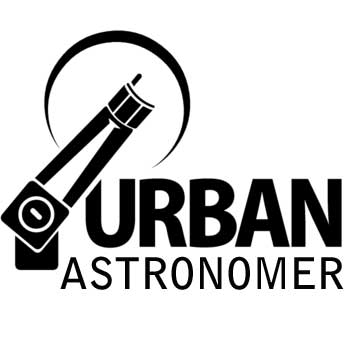 Title: Urban Astronomer  Ep. 50: Why did I defend the geocentric model?
Link: http://www.urban-astronomer.com
This podcast has been published at Urban Astronomer
Description:
In this eighth episode of the second season, I defend my defense of the Ptolemaic geocentric system of crystal spheres! I hadn't even realized till I started recording that this is our 50th ever episode. I really should be so blown away that I've kept things going this long, but I'm not, somehow? Perhaps it's just become a habit, and I stopped noticing milestones! But anyway, 50 episodes, I think that's pretty amazing and I'm very proud to have made it this far. I'd like to thank every one of you for sticking with me for this long, and I'd also like to ask you to please let me know what you'd like me to do for the next fifty episodes!
Why I defended the Geocentric system
Today's science explainy bit is not a question that anybody specifically sent to me. Rather, it's something that people are generally quite curious to know: How am I, tireless crusader for the truth, able to justify my constant apparent defense for the old Ptolemaic system of a universe made from crystal spheres centered on the Earth? I think I make a pretty good argument, and you'll find it in this episode.
Announcements
I didn't want to stop this story with Copernicus because I think things get REALLY interesting when Galileo uses a telescope to properly disprove the geocentric model. He is a total heel about it, and the Church, desperately trying to protect itself from the reformation, sees Galileo as another troublemaker. As we all know, they tried hard to suppress him… it's all just too fascinating, especially when you look more carefully and learn just how complicated Galileo's relationship with the church and the elites really was! I don't really have space to fit this in this season, unfortunately, but if enough of you mail me at podcast@urban-astronomer.com to ask for it, I'll record it as a special bonus episode!
Last episode, I mentioned that we're trying out a new community on the Flick app. It's kind of like a social media network centered around podcasting. To me, it feels a lot like a classic web forum. To try it out, click the link at the bottom of the sidebar on urban-astronomer.com. Use the "urbanastronomer" join code. You'll see existing conversations for each episode. There's another one to introduce yourself, or you can start your own! It's still early days, but the team behind Flick are working extra hard to build this thing, but even at this stage it feels like a great place for me to meet and chat with each one of you. It's completely free, it is uncluttered with non-podcasty stuff, and I look forward to seeing you there!
Bio: Allen is an amateur astronomer, an IT professional, a podcaster, a father of five beautiful kids and a barely competent chess player. He is also the director of the Astrophotography Section of the Astronomical Society of South Africa, where he coordinates and promotes the activities of people who are far better photographers than him.
Today's sponsor: Big thanks to our Patreon supporters this month: Dustin A Ruoff, Brett Duane, Kim Hay, Nik Whitehead, Timo Sievänen, Michael Freedman, Paul Fischer, Rani Bush, Karl Bewley, Joko Danar, Steven Emert, Frank Tippin, Steven Jansen, Barbara Geier, Don Swartwout, James K. Wood, Katrina Ince, Michael Lewinger, Phyllis Simon Foster, Nicolo DePierro.
Please consider sponsoring a day or two. Just click on the "Donate" button on the lower left side of this webpage, or contact us at signup@365daysofastronomy.org.
Please visit our Patreon page: https://www.patreon.com/365DaysOfAstronomy
or you can consider to sponsor a day of our podcast : https://cosmoquest.org/x/365daysofastronomy/product/sponsor-an-episode-of-365-days-of-astronomy/
End of podcast:
365 Days of Astronomy
=====================
The 365 Days of Astronomy Podcast is produced by Planetary Science Institute. Audio post-production by Richard Drumm. Bandwidth donated by libsyn.com and wizzard media. You may reproduce and distribute this audio for non-commercial purposes.
This show is made possible thanks to the generous donations of people like you! Please consider supporting to our show on Patreon.com/365DaysofAstronomy and get access to bonus content.
After 10 years, the 365 Days of Astronomy podcast is entering its second decade of sharing important milestone in space exploration and astronomy discoveries. Join us and share your story. Until tomorrow! Goodbye!