Podcaster: Dr. Al Grauer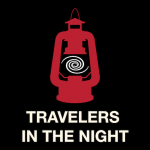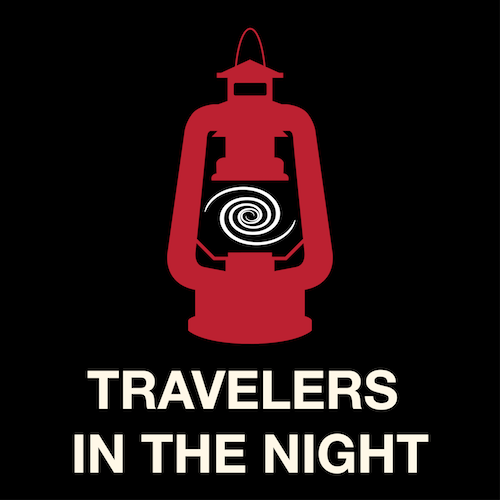 Title: Travelers in the Night Eps. 47 & 48: Earth Approaching Space Rocks Collected Over 6 Nights & Large Dangerous Asteroids Still Appear Suddenly Without Warning
Organization: Travelers in The Night
Link : Travelers in the Night ; @Nmcanopus
Organization: Travelers in The Night
Link : Travelers in the Night ; @Nmcanopus
Description: Today's 2 topics:
During a 2014 six night observing run I found 29 Earth Approaching Asteroid candidates.
Asteroid 2014 JO25 literally came out of nowhere and brightened more than 250 times, in15 days, as it came from behind the Sun and headed back out into space.
Bio: Dr. Al Grauer is currently an observing member of the Catalina Sky Survey Team at the University of Arizona. This group has discovered nearly half of the Earth approaching objects known to exist. He received a PhD in Physics in 1971 and has been an observational Astronomer for 43 years. He retired as a University Professor after 39 years of interacting with students. He has conducted research projects using telescopes in Arizona, Chile, Australia, Hawaii, Louisiana, and Georgia with funding from NSF and NASA.
He is noted as Co-discoverer of comet P/2010 TO20 Linear-Grauer, Discoverer of comet C/2009 U5 Grauer and has asteroid 18871 Grauer named for him.
Today's sponsor: Big thanks to our Patreon supporters this month: Dustin A Ruoff, Frank Tippin, Brett Duane, Jako Danar, Joseph J. Biernat, Nik Whitehead, Timo Sievänen, Steven Jansen, Casey Carlile, Phyllis Simon Foster, Tanya Davis, Rani B, Lance Vinsel, Steven Emert, Barbara Geier
Please consider sponsoring a day or two. Just click on the "Donate" button on the lower left side of this webpage, or contact us at signup@365daysofastronomy.org.
Or please visit our Patreon page: https://www.patreon.com/365DaysOfAstronomy
Transcript:
35E – 47 – Earth Approaching Space Rocks Collected Over 6 Nights
During a recent 6 night observing run with the NASA funded Catalina Sky Survey 60 inch telescope on Mt. Lemmon, I found 29 Earth Approaching Asteroid candidates which were posted on the Minor Planet Center website. Thirteen of these were designated as Near Earth Objects.  The largest of these is about 1/2 of a mile in diameter and the smallest about the size of a semi trailer truck.  These asteroids come from between 2.3 to 82 times the distance to our Moon from the Earth.  Five of them would produce major damage if they were to impact the Earth.  The other 8 are larger than the one which entered the Earth's atmosphere over Russia in February of 2013 injuring 1491 people.    Fortunately, none of the 13 will hit the Earth anytime soon.
A Potentially Hazardous Asteroid is one which is larger than about 1.5 football fields in diameter and gets closer to the Earth than about 5% of the distance to the Sun. One of these space rocks fits this definition. Two others narrowly miss being classified as potentially hazardous. 
The largest of this collection of space rocks is 2014 JO25. It orbits the Sun every 3 years and is about 1/2 mile in diameter.  Its closet approach to Earth is about 4.4 times the distance to our Moon at which time it is traveling in excess of 20 miles/second. We will continue to observe it, to make sure that it does not become an Earth impactor, as it passes near other objects in space.
36E – 48 – Large Dangerous Asteroids Still Appear Suddenly Without Warning
At the beginning of a night of asteroid hunting with the NASA funded Catalina Sky Survey 60 inch telescope, my wife Annie called and wished that any asteroids, I find, would miss our planet. Within minutes of that call I was looking at images of the fastest brightest asteroid I had ever seen. Over the next 3 days and nights it was observed by telescopes all over the world. It is a previously unknown asteroid with a diameter of about half a mile. It literally came out of nowhere and brightened more than 250 times, in15 days, as it came from behind the Sun and headed back out into space.
Asteroid 2014 JO25 is truly an amazing object. It orbits the Sun, every 2.94 years, on a very elongated path that goes closer to the Sun than Mercury and then it travels out to well past Mars. It must be made of hard rocky material since during its close approach to the Sun it was traveling at 84 miles/second. At that point, it was closer to the Sun than the planet Mercury and probably had a surface temperature greater than 800 F. Fortunately this asteroid never gets closer than about 4.4 lunar distances from Earth.
If an asteroid of this size were to impact the Earth it would cause devastation over thousands of square miles and make a crater perhaps 12 Miles in diameter. If it landed in the ocean it would create a mega tsunami. It is classified as a potentially hazardous asteroid so we will be observing it to make sure that its path is not changed into an impact trajectory with the Earth as it passes by other objects in space.
For Travelers in the Night this is Dr. Al Grauer
End of podcast:
365 Days of Astronomy
=====================
The 365 Days of Astronomy Podcast is produced by Planetary Science Institute. Audio post-production by Richard Drumm. Bandwidth donated by libsyn.com and wizzard media. You may reproduce and distribute this audio for non-commercial purposes. Please consider supporting the podcast with a few dollars (or Euros!). Visit us on the web at 365DaysOfAstronomy.org or email us at info@365DaysOfAstronomy.org. This year we will celebrates the Year of Everyday Astronomers as we embrace Amateur Astronomer contributions and the importance of citizen science. Join us and share your story. Until tomorrow! Goodbye!