Podcaster: Ralph, Paul & Jenni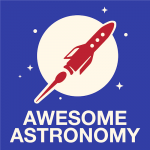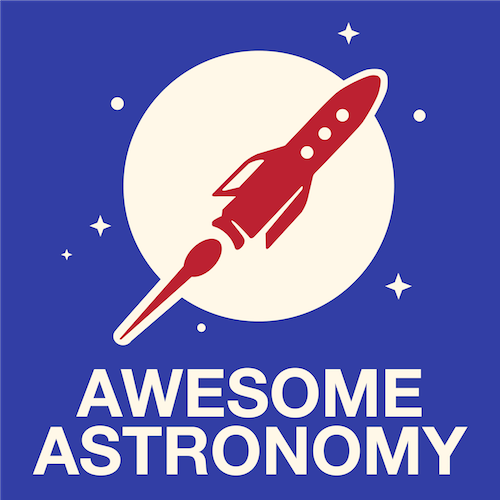 Organization: Awesome Astronomy
Title : Awesome Astronomy September 2019 Space Round Up
Link : www.awesomeastronomy.com
Description:
The Discussion: A look back at our 50th anniversary of the moon landings-themed dark sky star party, AstoCamp, and some wonderful suggestions as an alternative name for a 'pair instability supernova'.
The News: Rounding up the astronomy news this month we have:
Discovery of an exoplanet stripped of its atmosphere
Understanding more about the features you can observe in Jupiter's storms
Gaia tells us more about the evolution of open clusters
Chandra probes black hole clusters
Planet 9 (groan…) could be a tiny black hole (it couldn't)
Amateur astronomer discovery of an interstellar comet
Understanding the evolution of globular clusters
NASA's Insight lander suggests weird magnetic chirping at midnight on Mars
The main news story discussion: Water vapour in the atmosphere of an exoplanet in its habitable zone – leading to discussions on the importance of science journalism and the search for Earth 2.0
The Sky Guide: Covering the solar system and deep sky objects on offer to amateur astronomers in October:
Paul: A round up of the planets available to northern hemisphere observers in October and a tour of the comets currently in our skies. In the deep sky, we recommend a look at globular cluster Messier 2 and the NGC7009 planetary nebula in Aquarius.
Ralph: 3 lunar/planetary conjunctions and a glut of meteor showers. Then further afield, the Andromeda and Triangulum galaxies.
Main Object: Messier 44, The Beehive Cluster
Q&A: Advice on upgrading telescopes for our good friend Jeremy Hanson in Wisconsin, USA.
Also this month, a close friend of Jen's, Chris Duffield, got ill and died in China aged 27. The foreign office have told his family that the ballpark figure for getting him home will be between £15,000-£20,000. If you'd like to help repatriate the friend's body, please do consider giving a donation to the gofundme account at tiny.cc/lpvgdz. Thank you.
Today's sponsor:
Big thanks to our Patreon supporters this month: Frank Tippin, Brett Duane, Jako Danar, Joseph J. Biernat, Nik Whitehead, Timo Sievänen, Steven Jansen, Casey Carlile, Phyllis Simon Foster, Tanya Davis, Rani B, Lance Vinsel, Steven Emert.
Please consider sponsoring a day or two. Just click on the "Donate" button on the lower left side of this webpage, or contact us at signup@365daysofastronomy.org.
Or please visit our Patreon page: https://www.patreon.com/365DaysOfAstronomy
End of podcast:
365 Days of Astronomy
=====================
The 365 Days of Astronomy Podcast is produced by Planetary Science Institute. Audio post-production by Richard Drumm. Bandwidth donated by libsyn.com and wizzard media. You may reproduce and distribute this audio for non-commercial purposes. Please consider supporting the podcast with a few dollars (or Euros!). Visit us on the web at 365DaysOfAstronomy.org or email us at info@365DaysOfAstronomy.org. This year we will celebrates the Year of Everyday Astronomers as we embrace Amateur Astronomer contributions and the importance of citizen science. Join us and share your story. Until tomorrow! Goodbye!