Podcaster: Host : Fraser Cain ; Guest : Seth & Aaron Lockman, Dr. Kimberly Cartier, C.C. Petersen, & Moiya McTier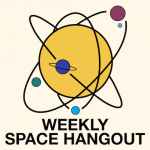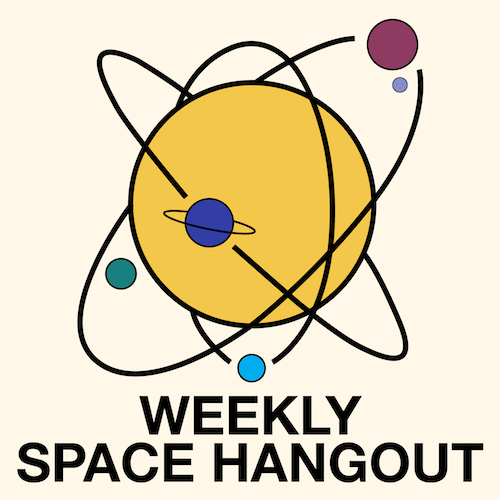 Title: Weekly Space Hangout : Weekly Space Hangout – Guests: Seth & Aaron Lockman: The Astronomy Brothers
Link: Cosmoquest: http://cosmoquest.org
http://www.psi.edu/about/staffpage/gkramer
You can watch the video in: https://www.youtube.com/watch?v=kpOgH5dl7-c
Description: Today's story:

An update on ESA's new exoplanet hunting mission CHEOPS.
Venus could have supported life for billions of years.
The supermassive black hole in the Milky Way is getting hungrier.
SpaceX is continuing work on the StarHopper.
How to feed a million people on Mars.

Host: Fraser Cain
Special Guest: This week we are joined by brothers Seth and Aaron Lockman who recently launched their new podcast, Astronomy Brothers, on September 9.

Seth is Communications Director at bluShift Aerospace in Maine and is also a JPL Solar System Ambassador. After graduating from college Seth created and co-hosted Radio Astronomy, a radio talk show about space science and exploration.
You can get to know more about Seth by visiting https://blushiftaerospace.com/team_post/seth-lockman/#as well as his Solar System Ambassador profile aththttps://solarsystem1.jpl.nasa.gov/ssa/biography.cfm?US_ID=1911 t

Aaron, who lives in Chicago, is an experienced actor, playwright, theater critic, and voiceover artist. If you have visited the Adler Planetarium in Chicago you may have seen Aaron narrating their sky show Destination Solar System. Prior to Astronomy Brothers, Aaron wrote and produced a pseudo-fictional podcast, "The Audio Diary of Aaron Lockman", which is available on YouTube [https://www.youtube.com/playlist?list=PL9Uhh0DeBYIuDhRd-6IqOmJkhW4Ic33VH] You can learn more about Aaron on his website,https://aaronlockman.com/ .
Astronomy Brothers is available on Stitcher Radio, Spotify, and iTunes, and you can follow them on social media:
Facebook: https://www.facebook.com/astrobrospod
Twitter: https://www.twitter.com/astrobrospod
Instagram:https://www.instagram.com/astrobrospod/

Regular Guest:
Dr. Kimberly Cartier ( http://KimberlyCartier.org & @AstroKimCartier )
C.C. Petersen ( http://thespacewriter.com/wp/ & @AstroUniverse )
Moiya McTier ( https://www.moiyamctier.com/ & @GoAstroMo )

Today's sponsor: Big thanks to our Patreon supporters this month: Dustin A Ruoff, Frank Tippin, Brett Duane, Jako Danar, Joseph J. Biernat, Nik Whitehead, Timo Sievänen, Steven Jansen, Casey Carlile, Phyllis Simon Foster, Tanya Davis, Rani B, Lance Vinsel, Steven Emert, Barbara Geier
Please consider sponsoring a day or two. Just click on the "Donate" button on the lower left side of this webpage, or contact us at signup@365daysofastronomy.org.
Or please visit our Patreon page: https://www.patreon.com/365DaysOfAstronomy
End of podcast:
365 Days of Astronomy
=====================
The 365 Days of Astronomy Podcast is produced by Planetary Science Institute. Audio post-production by Richard Drumm. Bandwidth donated by libsyn.com and wizzard media. You may reproduce and distribute this audio for non-commercial purposes. Please consider supporting the podcast with a few dollars (or Euros!). Visit us on the web at 365DaysOfAstronomy.org or email us at info@365DaysOfAstronomy.org. This year we will celebrates the Year of Everyday Astronomers as we embrace Amateur Astronomer contributions and the importance of citizen science. Join us and share your story. Until tomorrow! Goodbye!