Podcaster: Ralph, Paul & Jenni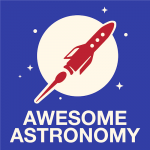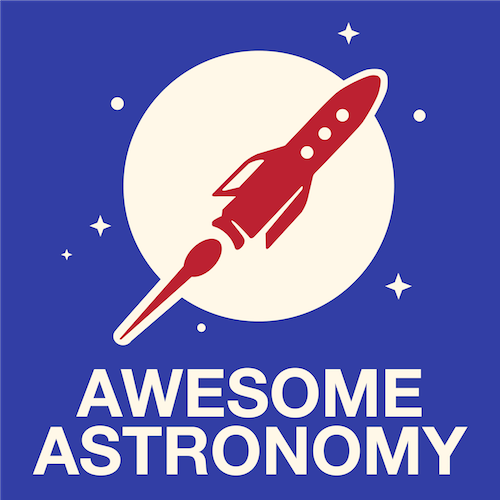 Organization: Awesome Astronomy
Title : Awesome Astronomy May 2019 Astro Discussions
Link : www.awesomeastronomy.com
Description:
The Discussion: Recording from the Mars/Earth-analogue biome cottage at the AstroCamp starparty in the Welsh Brecon Beacons, we start off by discussing stargazing during a hurricane(!) and get ready for Jeni's Pint of Science events this month.
The News: Rounding up the astronomy news this month we have:
The rate of the universe's expansion is 9% greater than we thought.
Greater understanding about the lakes of methane on Saturn's moon Titan.
LIGO gets its jiggy on; giving us gravitational wave detections EVERY week!
The value of occultations to modern astronomy
A possible discovery of an exocomet!
And a round up of some of the best astronomy April Fool's gags from last month, including how winter would come on a Game of Thrones type world.
Main news story: 1) The first ever image of a black hole
The Sky Guide: Covering the solar system and deep sky objects on offer to amateur astronomers in May:
An unwelcome dearth of solar system objects with Jupiter, Mars and Saturn low on the horizon, but dwarf planet Ceres is at opposition and we also have a few nice conjunctions to enjoy in May.
Messier 5 and Palomar 5 globular clusters in Serpens and Messier 57, and the Ring Nebula, and the Double Double in Lyra.
Main Object: the much-overlooked Northern Star, Polaris.
Today's sponsor: This episode of 365 days Of Astronomy is sponsored by Kyle Carmichael. This episode is dedicated to Cosmoquest crew. Thank you for all the hard work you do trying to put science in this old brain. Sometimes is isn't easy but I will always be the better for it. Thank you again!
And the cosmoquest team also dedicated this episode to Kyle Carmichael for your continuous support for us for all this year.
Big thanks to our Patreon supporters this month: Frank Tippin, Brett Duane, Jako Danar, Joseph J. Biernat, Nik Whitehead, Timo Sievänen, Steven Jansen, Casey Carlile, Phyllis Simon Foster, Tanya Davis, Rani B, Lance Vinsel, Steven Emert.
Please consider sponsoring a day or two. Just click on the "Donate" button on the lower left side of this webpage, or contact us at signup@365daysofastronomy.org.
Or please visit our Patreon page: https://www.patreon.com/365DaysOfAstronomy
End of podcast:
365 Days of Astronomy
=====================
The 365 Days of Astronomy Podcast is produced by Planetary Science Institute. Audio post-production by Richard Drumm. Bandwidth donated by libsyn.com and wizzard media. You may reproduce and distribute this audio for non-commercial purposes. Please consider supporting the podcast with a few dollars (or Euros!). Visit us on the web at 365DaysOfAstronomy.org or email us at info@365DaysOfAstronomy.org. This year we will celebrates the Year of Everyday Astronomers as we embrace Amateur Astronomer contributions and the importance of citizen science. Join us and share your story. Until tomorrow! Goodbye!