Podcaster: Host : Fraser Cain ; Guest : David Chudwin, MD, Dr. Pamela L. Gay, & Dr. Morgan Rehnberg.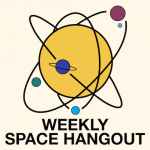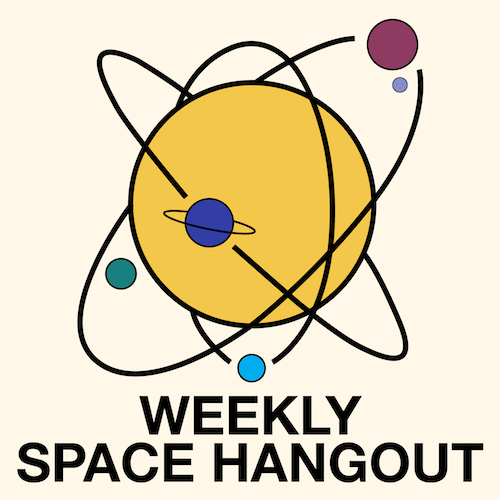 Title: Weekly Space Hangout : Guest: Dr. David Chudwin
Link: Cosmoquest: http://cosmoquest.org
You can watch the video in: http://youtu.be/QBFwKcutFWk
Description: Today's story:
LIGO is back!

Everything is gonna happen tomorrow. Really.
Black hole announcement coming. Finally.

Water flowing on Mars.

Indian satellite debris.
CHEOPS, Europe's exoplanet spy is ready to fly!
Host: Fraser Cain
Special Guests: David Chudwin, MD, is the author of the upcoming book "I Was a Teenage Space Reporter: From Apollo 11 to Our Future in Space".
David decided to go into medicine instead of journalism, but his Apollo 11 experiences led to a lifelong interest in space exploration. Chudwin has written about Apollo 11 in a variety of media outlets and has spoken about Apollo 11 at schools and at space meetings, including Spacefest. Chudwin is well-known in the space community, and Apollo astronauts Charles Duke, Fred Haise, Alfred Worden, and Jack Lousma have written endorsements for this book.
Guests:
Dr. Pamela Gay ( https://cosmoquest.org/x/ / @starstryder )
Dr. Morgan Rehnberg ( http://cosmicchatter.org/@MorganRehnberg )

Today's sponsor: Big thanks to our Patreon supporters this month: Frank Tippin, Brett Duane, Jako Danar, Joseph J. Biernat, Nik Whitehead, Timo Sievänen, Steven Jansen, Casey Carlile, Phyllis Simon Foster, Tanya Davis, Rani B, Lance Vinsel, Steven Emert.
Please consider sponsoring a day or two. Just click on the "Donate" button on the lower left side of this webpage, or contact us at signup@365daysofastronomy.org.
Or please visit our Patreon page: https://www.patreon.com/365DaysOfAstronomy
End of podcast:
365 Days of Astronomy
=====================
The 365 Days of Astronomy Podcast is produced by Planetary Science Institute. Audio post-production by Richard Drumm. Bandwidth donated by libsyn.com and wizzard media. You may reproduce and distribute this audio for non-commercial purposes. Please consider supporting the podcast with a few dollars (or Euros!). Visit us on the web at 365DaysOfAstronomy.org or email us at info@365DaysOfAstronomy.org. This year we will celebrates the Year of Everyday Astronomers as we embrace Amateur Astronomer contributions and the importance of citizen science. Join us and share your story. Until tomorrow! Goodbye!