Podcaster: Ralph, Paul & Jenni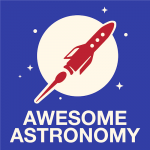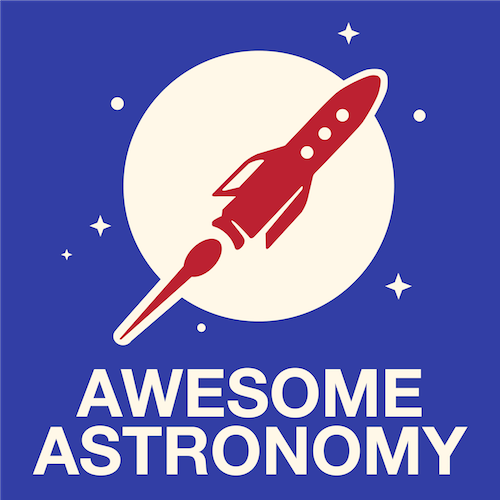 Organization: Awesome Astronomy
Title : Awesome Astronomy April 2019 News Roundup
Link : www.awesomeastronomy.com
Description:  The Discussion: A bumper episode beginning with the April stargazing extravaganza run by the Awesome Astronomy team on 27th – 30th April, a reminder to email us with your best space missions of the last 62 years, a stroll down Rocketry Lane, come along to hear Jeni talk at A Pint of Science on 20-22nd May at Beelzebub's in Cardiff, and listeners' emails (including how you amateurs can participate in occultation observation science).
The News: Rounding up the astronomy news this month we have:
Did Jupiter's orbit move 2½ billion miles closer to Earth in the early solar system?
An Ice Age and extinction event 12,800 years ago was likely caused by a meteor impact.
A vast meteor over the Bering Sea
LIGO gets an upgrade for better gravitational wave discoveries
Looking for carbon monoxide in the atmospheres of exoplanets
Using globular clusters to measure the size & mass of the Milky Way
Main news story: 1) The 1st direct observation of exoplanets using optical interferometry
The Sky Guide: Covering the solar system and deep sky objects on offer to amateur astronomers in April:
A galactic conjunction on 8th/9th and the Lyrid meteor shower peaking on 22nd April.
Must observe galaxies in Leo and the jewels of Ursa Major and Canes Venatici.
Main Deep Sky Object: Messier 13, The Great Globular Cluster in Hercules.
The Interview: Jeni talks to Dr Sarah Ragan, a lecturer at Cardiff University's School of Physics and Astronomy about how to become a professional astronomer, do stars care what conditions they form in and the upcoming Pint of Science talks.
Today's sponsor: Big thanks to our Patreon supporters this month: Frank Tippin, Brett Duane, Jako Danar, Joseph J. Biernat, Nik Whitehead, Timo Sievänen, Steven Jansen, Casey Carlile, Phyllis Simon Foster, Tanya Davis, Rani B, Lance Vinsel, Steven Emert.
Please consider sponsoring a day or two. Just click on the "Donate" button on the lower left side of this webpage, or contact us at signup@365daysofastronomy.org.
Or please visit our Patreon page: https://www.patreon.com/365DaysOfAstronomy
End of podcast:
365 Days of Astronomy
=====================
The 365 Days of Astronomy Podcast is produced by Planetary Science Institute. Audio post-production by Richard Drumm. Bandwidth donated by libsyn.com and wizzard media. You may reproduce and distribute this audio for non-commercial purposes. Please consider supporting the podcast with a few dollars (or Euros!). Visit us on the web at 365DaysOfAstronomy.org or email us at info@365DaysOfAstronomy.org. This year we will celebrates the Year of Everyday Astronomers as we embrace Amateur Astronomer contributions and the importance of citizen science. Join us and share your story. Until tomorrow! Goodbye!