Podcaster: Host : Fraser Cain ; Guest :Dr.Amanda R. Hendrix, Dr. Pamela L. Gay, Dr. Morgan Rehnberg, & Dr. Kimberly Cartier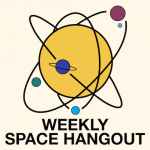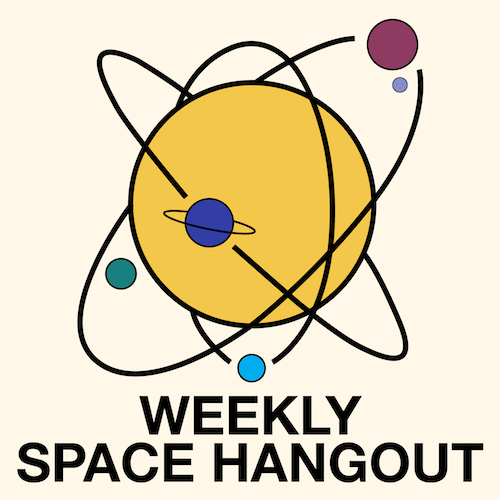 Title: Weekly Space Hangout : Guest: Dr. Amanda Hendrix, Director of NASA's TREX
Link: Cosmoquest: http://cosmoquest.org
You can watch the video in: http://youtu.be/QBFwKcutFWk
Description: Today's story:
Host: Fraser Cain
Special Guest: Amanda R. Hendrix is a Senior Scientist with the Planetary Science Institute, based in Boulder. She worked for twelve years at NASA's Jet Propulsion Laboratory and was the Deputy Project Scientist for the Cassini–Huygens mission (2010-2012). She has been a scientific investigator on the Cassini, Galileo and Lunar Reconnaissance Orbiter missions, a principal investigator on NASA research and Hubble Space Telescope observing programs, and is the author of many scientific papers. Her science focus is on moons in the solar system, including Earth's moon and those of Jupiter and Saturn, their composition and evolution. She is the director of NASA's Toolbox for Research and Exploration (TREX). She co-authored Beyond Earth: Our Path to a new Home in the Planets, published by Penguin/Random house in Nov 2016. Hendrix received a B.S. in Aeronautical Engineering from Cal Poly, San Luis Obispo and an M.S. and Ph.D. in Aerospace Engineering Sciences from the University of Colorado Boulder.
You can learn more about Michael by visiting: https://www.rit.edu/science/people/michael-zemcov
You can read the RIT Press Release here: https://www.rit.edu/news/rit-faculty-part-nasas-242m-spherex-mission?id=69092
You can read more about the SPHEREx mission by visiting http://spherex.caltech.edu/

Guests:
Dr. Pamela Gay ( https://cosmoquest.org/x/ / @starstryder )
Dr. Morgan Rehnberg ( http://cosmicchatter.org/@MorganRehnberg )
Dr. Kimberly Cartier ( http://KimberlyCartier.org & @AstroKimCartier )
Today's sponsor: Big thanks to our Patreon supporters this month: Frank Tippin, Brett Duane, Jako Danar, Joseph J. Biernat, Nik Whitehead, Timo Sievänen, Steven Jansen, Casey Carlile, Phyllis Simon Foster, Tanya Davis, Rani B, Lance Vinsel, Steven Emert.
Please consider sponsoring a day or two. Just click on the "Donate" button on the lower left side of this webpage, or contact us at signup@365daysofastronomy.org.
Or please visit our Patreon page: https://www.patreon.com/365DaysOfAstronomy
End of podcast:
365 Days of Astronomy
=====================
The 365 Days of Astronomy Podcast is produced by Planetary Science Institute. Audio post-production by Richard Drumm. Bandwidth donated by libsyn.com and wizzard media. You may reproduce and distribute this audio for non-commercial purposes. Please consider supporting the podcast with a few dollars (or Euros!). Visit us on the web at 365DaysOfAstronomy.org or email us at info@365DaysOfAstronomy.org. This year we will celebrates the Year of Everyday Astronomers as we embrace Amateur Astronomer contributions and the importance of citizen science. Join us and share your story. Until tomorrow! Goodbye!