Podcaster: Ralph, Paul & Jenni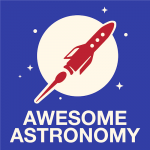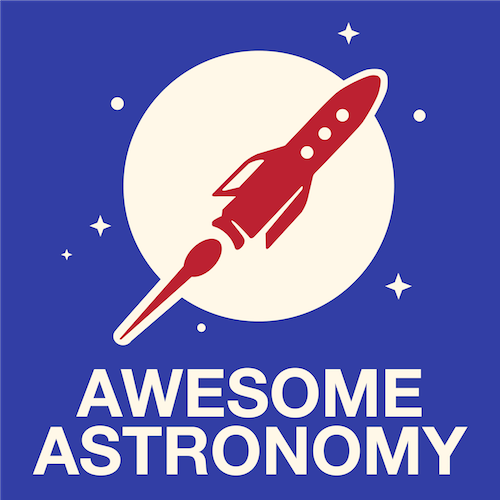 Organization: Awesome Astronomy
Title : Awesome Astronomy March 2019 Space Roundup
Link : www.awesomeastronomy.com
Description:  The Discussion: Professor Michelle Dougherty talking Enceladus at the annual Schrodinger lecture, the proficiency (or otherwise) of making science accessible to the layman and emails about inspiring anyone to do the job they want.
The News: Rounding up the space exploration news this month we have:
Have SpaceX paved the way for the US to return to human spaceflight?
The Japanese Hyabusa spacecraft begins exploring asteroid Ryugu
The first Israeli lunar lander makes its way to the moon
Virgin Galactic take a long awaited return to commercial spaceflight test
NASA's science experiments for the moon on their commercial landerss
Ultima Thule begins to resemble a bag of Revels.
Main news story: New Horizons at Ultima Thule
The Debate: We want you to influence the next few debates. We want you to email us with what you think is the greatest space mission of all time (crewed or robotic). We'll compile a Top Ten and advocate for your choices, court-style, on the coming shows.
Q&A: Listeners' questions via email, Facebook & Twitter take us on a journey into the astronomy issues that have always plagued our understanding or stretched our credulity. This month we take a look at something we discussed in a recent show, commercialization of space:
Isn't commercial branding at NASA already here and wouldn't increased spacecraft branding diminish the science?? Andy Burns, UK
Today's sponsor: Big thanks to our Patreon supporters this month: Frank Tippin, Brett Duane, Jako Danar, Joseph J. Biernat, Nik Whitehead, Timo Sievänen, Steven Jansen, Casey Carlile, Phyllis Simon Foster, Tanya Davis, Rani B, Lance Vinsel, Steven Emert.
Please consider sponsoring a day or two. Just click on the "Donate" button on the lower left side of this webpage, or contact us at signup@365daysofastronomy.org.
Or please visit our Patreon page: https://www.patreon.com/365DaysOfAstronomy
End of podcast:
365 Days of Astronomy
=====================
The 365 Days of Astronomy Podcast is produced by Planetary Science Institute. Audio post-production by Richard Drumm. Bandwidth donated by libsyn.com and wizzard media. You may reproduce and distribute this audio for non-commercial purposes. Please consider supporting the podcast with a few dollars (or Euros!). Visit us on the web at 365DaysOfAstronomy.org or email us at info@365DaysOfAstronomy.org. This year we will celebrates the Year of Everyday Astronomers as we embrace Amateur Astronomer contributions and the importance of citizen science. Join us and share your story. Until tomorrow! Goodbye!