Podcaster: Rob Webb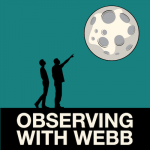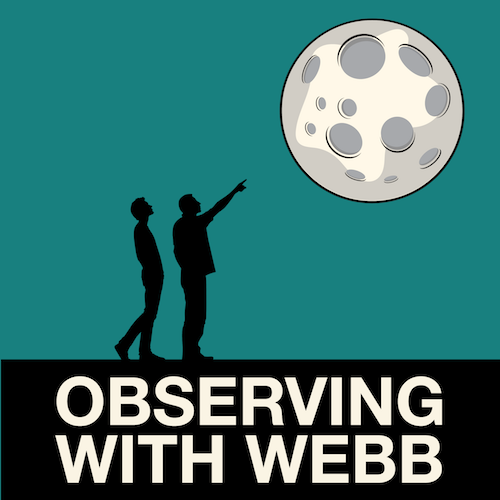 Title: Observing With Webb in January 2019
Organization: Physics teacher at Pequea Valley High School
Link: http://mrwebb.podbean.com ;
https://sites.google.com/site/mrwebbonline/ ;
http://www.youtube.com/user/MrWebbPV
https://sites.google.com/site/pvplanetarium/home
follow me : @MrWebbPV
To listen to this email as a podcast, go to my Podbean page. To see a video of this information, go to my YouTube Channel
Description: A lunar eclipse, a conjunction between Jupiter and Venus, and two good lineups of planets bookending the month make January a spectacular month to go out stargazing, if you don't mind the cold.
Bio: Rob Webb is a physics, astronomy, and sustainability teacher at Pequea Valley High School in Pennsylvania. His passions include teaching, astronomy, astrophotography, planetariums, running, reading, and golf. A proud graduate of Dickinson College in 2005, he also obtained a Master's Degree in Science Education from Penn State University after conducting research in regards to the current state of planetariums in Pennsylvania. Feel free to contact him at rob_webb@pequeavalley.org
Today's sponsor: Big thanks to our Patreon supporters this month: Helge Bjorkhaug, Brett Duane, Joseph J. Biernat, Nik Whitehead, Timo Sievänen, Noel Ruppenthal, Steven Jansen, Casey Carlile, Phyllis Simon Foster, Tanya Davis, Lani B, Lance Vinsel.
Please consider sponsoring a day or two. Just click on the "Donate" button on the lower left side of this webpage, or contact us at signup@365daysofastronomy.org.
Or please visit our Patreon page: https://www.patreon.com/365DaysOfAstronomy
Transcript:
A lunar eclipse, a conjunction between Jupiter and Venus, and two good lineups of planets bookending the month make January a spectacular month to go out stargazing, if you don't mind the cold.
Naked-eye PLANETS…
Around Sunset – Mars (S) until 11pm
Throughout the night – None
Morning – Venus (SE), Jupiter (SE), Mercury (SE-1st half), Saturn (SE-last week)
Mercury
Should be able to catch it low in the SE, but only for the first two weeks, after 6am.
Venus
Still the highlight of every morning and easily visible about 30˚ above SE horizon, though that height will decrease to about 20˚ by month's end. It rises as early as 3:30am. If you have binoculars or a telescope, you should easily see it in its half phase about half the size of Jupiter in your view. 2.5˚ from Jupiter on the 22nd.
Mars
Mars is already in the S around sunset, traveling toward the W and setting a little after 11pm each night. Moves through Pisces throughout the month. Dimmer, but still brighter than its surroundings.
Jupiter
Rising a little after 5am, down and to the left of Venus 18˚ at the start of January, Jupiter creeps closer to Venus every day. Jupiter closes the gap to about 2.5˚ on the 22nd, passing Venus, becoming the higher planet each morning after that.
Saturn
Passes behind the Sun this month, making it impossible for us to see. However, as we fly through this part of our orbit, Saturn should become visible by the last week, but you'll have to look low on the horizon on a very clear morning with a very clear view after 6am.
EVENTS…
New Moon – 5th (darkest skies)
First Quarter Moon – 14th (Visible until midnight)
Full Moon – 21st (Visible all night)
Last Quarter Moon – 27th (Visible from midnight into the morning)
1st – 4th – Close Encounter – Moon, Venus, Jupiter, Mercury – Anytime after 6am these mornings, you'll see the three planets lined up, with the Moon traveling through. Every morning, Venus will be very bright about 30˚ above the horizon, with Jupiter about 20˚ down and to the left, and Mercury about 10˚ down and to the left of Jupiter. The Moon starts off not far above Venus on the 1st, but then descends to be almost equidistant between Jupiter and Venus on the 2nd. On the 3rd, you'll find the Moon only about 3˚ to the left of Jupiter, and on the 4th you'll struggle to see an extremely thin crescent only 3˚ above Mercury.
5th – Technically a Solar Eclipse – You'd have to be in the north Pacific Ocean or northeast Asia to see it. If you live there, Google it. But I'm guessing most of my 10 audience members live in North America.
12th – Conjunction – Moon, Mars – Get out after sunset, find the Moon, and Mars will be about 5˚ up to the right until they set around 11pm.
20th-21st TOTAL LUNAR ECLIPSE – Full Moon – A FANTASTIC eclipse for North and South America! Late night, but not super late night, the night before Dr. Martin Luther King Jr Day! Here's how to watch it:
Get outside on the night of January 20th and find the full Moon.
At 10:10 p.m. EST, the penumbral portion will start. You probably won't see anything happen though, since this is the lighter portion of the Earth's shadow, and it barely dims the Moon's surface.
At 10:34 p.m. EST, the partial eclipse begins. This is when the dark inner portion of the Earth's shadow starts to engulf the Moon, taking about an hour to "eat it up", leaving the eaten portion a dark red hue.
At 11:41 p.m. EST TOTALITY begins. If you start looking around now, look almost straight above you for a dark Moon. The Moon is completely within the Earth's shadow, but it will still appear a reddish/orange, since some sunlight has passed through the Earth's atmosphere and, in passing, lost the BIV part of its spectrum and bent toward the Moon. Essentially, you are witnessing the light from all of the sunsets and sunrises on Earth projected onto the Moon all at one time. The Moon will be darkest at mid-eclipse, at 12:12 a.m.
At 12:44 a.m. EST, totality will end, and the Moon will begin its hour-long exit from the shadow of the Earth, ending at 1:51 a.m. EST. Technically, it's still in the dim penumbral shadow until 2:15 a.m.
More info at earthsky, timeanddate, and Sky & Telescope
22nd – Conjunction – Jupiter, Venus – Get out in the morning after 4:30am but before 7ish and look very low in the SE for Jupiter and Venus about 2.5˚ apart. Venus will be up and to the left of the dimmer Jupiter. Don't forget to check this out on the couple of days before and after, as the planets will still be close together.
30th – Feb 2nd – Morning Lineup – Saturn, Jupiter, Venus, and the Moon will all be lined up in the SSE these four mornings. Jupiter will be the highest planet, rising after 4am, with the brightest planet Venus trailing only 8˚ behind. Saturn will be the hardest to find, very low on the horizon around 6:30am, and 20˚ down and to the left of Venus. Where does the Moon come in? On the 30th, it's above Jupiter, and on the very next day it travels to within 2˚ to the right of Venus. Feb 1st it will be directly in between Venus and Saturn. February 2nd will be a challenge, but binoculars will help you find Saturn and an extremely thin crescent Moon down and to the left.
CONSTELLATIONS…
(see sky map link at the bottom for a Star Map for this month)
After Dinner:
Cassiopeia, Andromeda, & Perseus – Look pretty much straight up you'll be able to see Andromeda curving off of one corner of Pegasus. If your skies are decently dark, you might catch the faint fuzz that is the Andromeda Galaxy. Cassiopeia will be relatively easy to find as the "W" in the sky, whose right angle points right to Andromeda and her galaxy. Perseus is the other cornucopia-shaped constellation, but opposite of Andromeda, with its curves emptying out toward the Pleiades
Before Bed:
Auriga – Look almost straight up, and you'll find a pentagon shaped constellation which is the Charioteer Auriga, with its brightest star Capella. For reference, Orion will be below it to the South, with Taurus a little to the right of Orion (following his belt stars)
Before Work:
Leo – Look South, halfway up the sky, to find the backward question mark and right triangle that is Leo the Lion.
Use a sky map from www.skymaps.com to help you out.
End of podcast:
365 Days of Astronomy
=====================
The 365 Days of Astronomy Podcast is produced by Planetary Science Institute. Audio post-production by Richard Drumm. Bandwidth donated by libsyn.com and wizzard media. You may reproduce and distribute this audio for non-commercial purposes. Please consider supporting the podcast with a few dollars (or Euros!). Visit us on the web at 365DaysOfAstronomy.org or email us at info@365DaysOfAstronomy.org. This year we will celebrates the Year of Everyday Astronomers as we embrace Amateur Astronomer contributions and the importance of citizen science. Join us and share your story. Until tomorrow! Goodbye!