Podcaster: Ralph, Paul & Jenni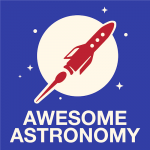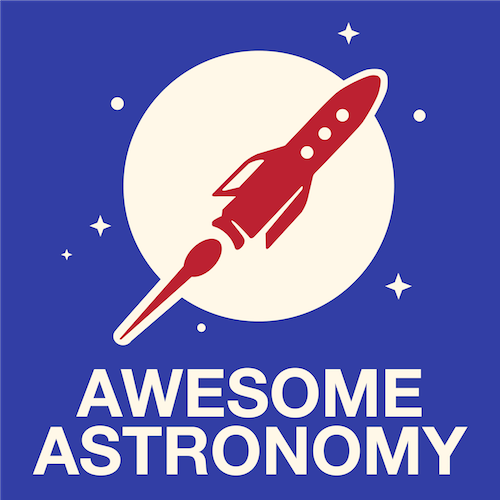 Title : Awesome Astronomy January 2019 Part 1 (Space)
Organization: Awesome Astronomy
Link : www.awesomeastronomy.com
Description:
The Discussion: Festive cheer, academic hiatuses, magnificent cheeses, a surfeit of meat, space themed presents and listeners' emails.
The News: Rounding up the space and astronomy news this month we have:
The Milky Way gives birth to around 7 stars per year
Watching a star being born from a nearby massive star
A new way to map the dark matter in our universe
Where's the methane on Mars?
Saturn's rings are more short lived than we thought
The discovery of another outer solar system object
Main news story: 1) The ALMA telescope helps to understand how solar systems form and why newly forming planets don't spiral into their host star. 2) The International Astronomical Union has its 100th anniversary in 2019 and there will be a series of events (probably near you) to celebrate a century of astronomy.
The Sky Guide: Covering the solar system and deep sky objects on offer to amateur astronomers in the first month of the New Year.
Ralph: The Quadrantids peak on 3rd/4th January, a total lunar eclipse on 21st January, and Comet 46P Wirtanen still in our skies.
Jeni: Mars and Uranus in Pisces, a glimpse of Neptune in Aquarius, Venus blazing away before dawn, and Jupiter in Ophiuchus.
Paul: The Christmas Tree Cluster, Snowflake Cluster, Cone Nebula and the Fox Fur Nebula in Monoceros.
Main Deep Sky Object: M45, the Pleiades Cluster.
Q&A: Listeners' questions via email, Facebook & Twitter take us on a journey into the astronomy issues that have always plagued our understanding or stretched our credulity. This month we take a look USAF's rocket funding decision:
Could you explain light year, parsec, universal galactic unit and warp one, and how they relate to one another? Steve Parry, Wales.
Today's sponsor: This episode of 365 days Of Astronomy is sponsored by Alex Kramarov.
Big thanks to our Patreon supporters this month: Frank Tippin, Brett Duane, Jako Danar, Joseph J. Biernat, Nik Whitehead, Timo Sievänen, Steven Jansen, Casey Carlile, Phyllis Simon Foster, Tanya Davis, Rani B, Lance Vinsel, Steven Emert.
Immerse yourself in the web of life under a symphony of starlight in Costa Rica with Paul Sutter. Check it out at: http://astrotours.co/365days
Please consider sponsoring a day or two. Just click on the "Donate" button on the lower left side of this webpage, or contact us at signup@365daysofastronomy.org.
Or please visit our Patreon page: https://www.patreon.com/365DaysOfAstronomy
End of podcast:
365 Days of Astronomy
=====================
The 365 Days of Astronomy Podcast is produced by Planetary Science Institute. Audio post-production by Richard Drumm. Bandwidth donated by libsyn.com and wizzard media. You may reproduce and distribute this audio for non-commercial purposes. Please consider supporting the podcast with a few dollars (or Euros!). Visit us on the web at 365DaysOfAstronomy.org or email us at info@365DaysOfAstronomy.org. This year we will celebrates the Year of Everyday Astronomers as we embrace Amateur Astronomer contributions and the importance of citizen science. Join us and share your story. Until tomorrow! Goodbye!