Podcaster: Chris North, Sarah Roberts and Mat Allen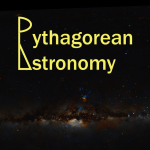 Title: Pythagorean Astronomy: Changing with the times
Organization: Cardiff University and Las Cumbres Observatory
Link: http://pythagastro.uk Twitter: @cardiffphysx, @chrisenorth
An extended edition of an original broadcast on 25th July 2018 as part of Pythagoras' Trousers on Radio Cardiff.
Subscribe to the podcast, or visit pythagastro.uk for an archive.
Description: Chris North, Sarah Roberts and Mat Allen discuss the launch of Bepi Colombo, which is on its way to study the planet Mercury. Meanwhile, the Hayabusa 2 mission continues its exploration of the asteroid Ryugu, while the Hubble Space Telescope has experienced a problem with its gyros – we discuss what that means for the telescope. (Update: the Hubble Space Telescope is back up and running again). Elsewhere, there are some kilonova lookalikes, and hints at the possible origins of binary neutron stars.
Here on the ground, work is underway to design and build a futuristic telescope – the Large Synoptic Survey Telescope. Due to be completed in the early 2020s, the telescope will take images of the entire southern sky every three days, revolutionizing our understanding of the way the skies change on timescales of days. Dr Amanda Bauer joins us from LSST to explain the project and what it will do for astronomy.
An extended edition of an original broadcast on 1st November 2018 as part of Pythagoras' Trousers on Radio Cardiff.
Subscribe to the podcast, or visit pythagastro.uk for an archive.
Bio: Dr Chris North is an astronomy researcher and science communicator based at Cardiff University. As well as being the Ogden Science Lecturer in the School of Physics and Astronomy, he holds an STFC Public Engagement Fellowship entitled "The Dawn of Gravitational Wave Astronomy". While his background is cosmology and infrared astronomy, he currently focus more on gravitational waves. His emphasis on communication is workshops for schools, as well as online interactive resources. He is also a co-author of several books.
Today's sponsor: Big thanks to our Patreon supporters this month: Helge Bjorkhaug, Brett Duane, Joseph J. Biernat, Nik Whitehead, Timo Sievänen, Noel Ruppenthal, Steven Jansen, Casey Carlile, Phyllis Simon Foster, Tanya Davis, Lani B, Lance Vinsel.
Immerse yourself in the web of life under a symphony of starlight in Costa Rica with Paul Sutter. Check it out at: http://astrotours.co/365days
Please consider sponsoring a day or two. Just click on the "Donate" button on the lower left side of this webpage, or contact us at signup@365daysofastronomy.org.
Or please visit our Patreon page: https://www.patreon.com/365DaysOfAstronomy
End of podcast:
365 Days of Astronomy
=====================
The 365 Days of Astronomy Podcast is produced by Astronomical Society of the Pacific. Audio post-production by Richard Drumm. Bandwidth donated by libsyn.com and wizzard media. You may reproduce and distribute this audio for non-commercial purposes. Please consider supporting the podcast with a few dollars (or Euros!). Visit us on the web at 365DaysOfAstronomy.org or email us at info@365DaysOfAstronomy.org. This year we will celebrates the Year of Everyday Astronomers as we embrace Amateur Astronomer contributions and the importance of citizen science. Join us and share your story. Until tomorrow! Goodbye!