Podcaster: Ralph, Paul & Jenni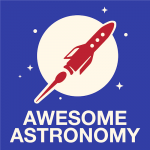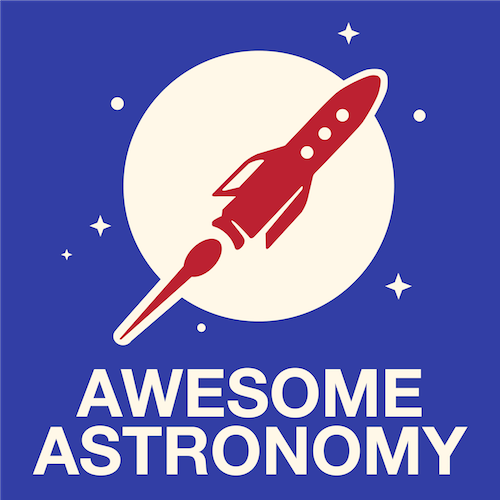 Title : Awesome Astronomy November Sky Guide & News
Organization: Awesome Astronomy
Link : www.awesomeastronomy.com
Description: The Discussion: Jeni's tells us about her gig at the Cardiff Book Talk and an upcoming talk at Usk Astronomical Society, Paul had a hairy moment giving a talk on the Herschels only to find their descendants in the room and we run through listeners' emails
The News: Rounding up the space and astronomy news this month we have:
Low metallicity stars seem to harbour the rocky exoplanets
A possible satellite galaxy to Mirach's Ghost may have been discovered by amateur kit
Aliens may not be green but purple
A plume-like cloud of water ice over Mars
A review of the Galileo data shows no signs of cryovolcanic plumes on Europa
The slowest rotating pulsar found
Magnetism around Cygnus A supermassive black hole gives us some clues
Has the first exomoon been discovered?
Sky Guide: Taking a look at the astronomical objects above our heads this month that you can enjoy with a small telescope or binoculars.
Paul: Saturn, Mars, Uranus, Neptune & a risky greatest elongation of Mercury on 6th November. And Comets 46P Wirtanen and 38P Stephan-Oterma may well provide some distractions too.
Ralph: Northern Taurids meteor shower peaks on 12th November and the Leonids peak on the 17th.
Jen: Mirach's Ghost in Andromeda and two galactic members of the Local Group NGC147 & NGC185.
And we finish off with a spotlight on Venus which will be its brightest all year at the end of the month.
Q&A: Listeners' questions via email, Facebook & Twitter take us on a journey into the astronomy issues that have always plagued our understanding or stretched our credulity. This month we take a look at accepted fact vs the evidence to date:
Did a collision with the Earth create the moon? Is it fact or still a hypothesis? Andrew Osborn in London.
Bio: A podcast beamed direct from an underground bunker on Mars to promote science, space and astronomy (and enslave Earth if all goes well).
Today's sponsor: Big thanks to our Patreon supporters this month: Helge Bjorkhaug, Brett Duane, Joseph J. Biernat, Nik Whitehead, Timo Sievänen, Noel Ruppenthal, Steven Jansen, Casey Carlile, Phyllis Simon Foster, Tanya Davis, Lani B, Lance Vinsel.
Immerse yourself in the web of life under a symphony of starlight in Costa Rica with Paul Sutter. Check it out at: http://astrotours.co/365days
Please consider sponsoring a day or two. Just click on the "Donate" button on the lower left side of this webpage, or contact us at signup@365daysofastronomy.org.
Or please visit our Patreon page: https://www.patreon.com/365DaysOfAstronomy
End of podcast:
365 Days of Astronomy
=====================
The 365 Days of Astronomy Podcast is produced by Astronomical Society of the Pacific. Audio post-production by Richard Drumm. Bandwidth donated by libsyn.com and wizzard media. You may reproduce and distribute this audio for non-commercial purposes. Please consider supporting the podcast with a few dollars (or Euros!). Visit us on the web at 365DaysOfAstronomy.org or email us at info@365DaysOfAstronomy.org. This year we will celebrates the Year of Everyday Astronomers as we embrace Amateur Astronomer contributions and the importance of citizen science. Join us and share your story. Until tomorrow! Goodbye!