Podcaster: Host : Fraser Cain ; Guest :Dr. Sabine Hossenfelder , Dr. Morgan Rehnberg, & Dr. Kimberly Cartier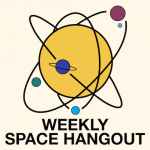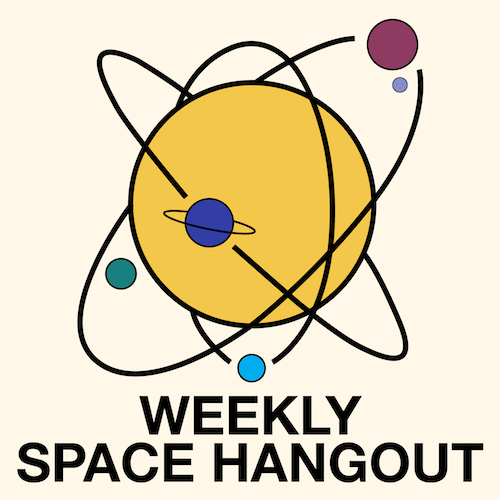 Title: Weekly Space Hangout – Guest: Paul Geithner
Link: Cosmoquest: http://cosmoquest.org
You can watch the video in: http://youtu.be/Va-P_kJ5oyw
Description: This week we have a Special Live Edition of Weekly Space Hangout from the AC500 Weekend in front of a live audience at Recess Brewing in Edwardsville, IL.
Other topics:
BepiColombo on its way to Mercury.
What's powering Europa's plumes?
Slowest. Pulsar. Evar!
Host: Fraser Cain ( @fcain )
Special Guest: Dr. Sabine Hossenfelder is a blogger ( http://backreaction.blogspot.com/ / @skdh ) and Theoretical Physicist who researches quantum gravity. She is a Research Fellow at the Frankfurt Institute for Advanced Studies where she leads the Analog Systems for Gravity Duals group.
Dr. Hossenfelder just finished writing her first book "Lost in Math: How Beauty Leads Physics Astray" which is available on Amazon:
https://www.amazon.com/Lost-Math-Beauty-Physics-Astray/dp/0465094252
Guests:
Dr. Morgan Rehnberg ( http://cosmicchatter.org/ & @MorganRehnberg )
Dr. Kimberly Cartier ( http://KimberlyCartier.org @AstroKimCartier)
Today's sponsor: Big thanks to our Patreon supporters this month: Helge Bjorkhaug, Brett Duane, Joseph J. Biernat, Nik Whitehead, Timo Sievänen, Noel Ruppenthal, Steven Jansen, Casey Carlile, Phyllis Simon Foster
Or please visit our Patreon page: https://www.patreon.com/365DaysOfAstronomy
End of podcast:
365 Days of Astronomy
=====================
The 365 Days of Astronomy Podcast is produced by Astronomical Society of the Pacific. Audio post-production by Richard Drumm. Bandwidth donated by libsyn.com and wizzard media. You may reproduce and distribute this audio for non-commercial purposes. Please consider supporting the podcast with a few dollars (or Euros!). Visit us on the web at 365DaysOfAstronomy.org or email us at info@365DaysOfAstronomy.org. This year we will celebrates the Year of Everyday Astronomers as we embrace Amateur Astronomer contributions and the importance of citizen science. Join us and share your story. Until tomorrow! Goodbye!