Podcaster: Ralph, Paul & Jenni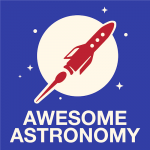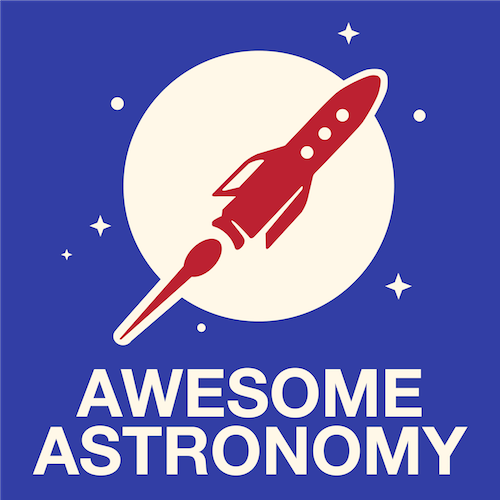 Title : Awesome Astronomy October News Round Up
Organization: Awesome Astronomy
Link : www.awesomeastronomy.com
Description: The Discussion: It's almost Halloween and Jeni's getting the knives out. Paul's been recording astronomy voiceovers for the Discovery Channel, Jeni's got the Cardiff BookTalk coming up and Ralph's excited by the return of Doctor Who.
The News: Rounding up the space and astronomy news this month we have:
ESA tell us that radiation is too dangerous for a Mars voyage
The new Nobel Prizes are announced
It might be all over for both Kepler and Hubble
The Case of the ISS Leak detective story
Israel's SpaceIL has an upcoming moonshot
NASA are about to announce their plans for human space exploration
Japan's Hayabusa 2 impresses us all
Black History Month: To honour Black History Month, the crew take a look at the non white, middle-aged males that have pioneered and excelled in making our world what it is today in the fields of astronomy and space science.
Q&A: Listeners' questions via email, Facebook & Twitter take us on a journey into the astronomy issues that have always plagued our understanding or stretched our credulity. This month we take a look at the fate of our sun:
When the sun explodes into a supernovae how far will the ejected material go as a planetary nebulae? Also will any of the planets make it or will they all be shattered into oblivion? Tyler W in the US via email.
Bio: A podcast beamed direct from an underground bunker on Mars to promote science, space and astronomy (and enslave Earth if all goes well).
Today's sponsor: Big thanks to our Patreon supporters this month: Helge Bjorkhaug, Brett Duane, Joseph J. Biernat, Nik Whitehead, Timo Sievänen, Noel Ruppenthal, Steven Jansen, Casey Carlile, Phyllis Simon Foster
Or please visit our Patreon page: https://www.patreon.com/365DaysOfAstronomy
End of podcast:
365 Days of Astronomy
=====================
The 365 Days of Astronomy Podcast is produced by Astronomical Society of the Pacific. Audio post-production by Richard Drumm. Bandwidth donated by libsyn.com and wizzard media. You may reproduce and distribute this audio for non-commercial purposes. Please consider supporting the podcast with a few dollars (or Euros!). Visit us on the web at 365DaysOfAstronomy.org or email us at info@365DaysOfAstronomy.org. This year we will celebrates the Year of Everyday Astronomers as we embrace Amateur Astronomer contributions and the importance of citizen science. Join us and share your story. Until tomorrow! Goodbye!