Podcaster: Host : Fraser Cain ; Guest : Dr. Sean Carroll, Dr. Paul M. Sutter, Dr. Morgan Rehnberg & Dr. Kimberly Cartier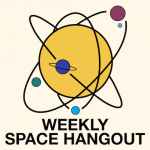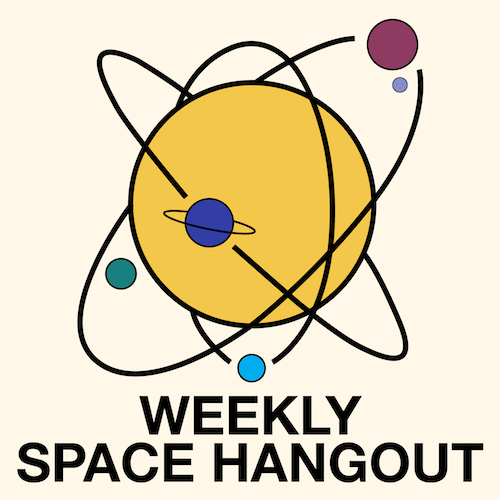 Title: Weekly Space Hangout – Dr. David Warmflash
Link: Cosmoquest: http://cosmoquest.org
You can watch the video in: http://youtu.be/_Nl9LO6lu24
Description: This week we have a Special Live Edition of Weekly Space Hangout from the AC500 Weekend in front of a live audience at Recess Brewing in Edwardsville, IL.
Other topics:
Strange Ice Spikes in Europa
Problems with Hubble's Gyro
Blue Origins
Masters of the light. A Nobel Prize in Physics for a woman!
Can moon has moons?
Host: Fraser Cain ( @fcain )
Special Guest: Dr. Sean Carroll is a blogger, author, and theoretical physicist at Caltech where he investigates dark matter/dark energy, modified gravity, and multiple other topics in cosmology, field theory, and gravitation.
In addition to having written several books (most recently "The Big Picture", Sean has recorded lecture courses for The Great Courses, as well as producing many other online video and audio lectures.
In 2004, Sean launched his blog and in July, 2018, announced his newest venture, his Mindscape Podcast
You can lean more about Sean on his webpage: https://www.preposterousuniverse.com/
Guests:
Dr. Paul Matt Sutter ( http://www.pmsutter.com/ & @PaulMattSutter )
Dr. Morgan Rehnberg ( http://cosmicchatter.org/ & @MorganRehnberg )
Dr. Kimberly Cartier ( http://KimberlyCartier.org @AstroKimCartier)
Today's sponsor: Big thanks to our Patreon supporters this month: Helge Bjorkhaug, Brett Duane, Joseph J. Biernat, Nik Whitehead, Timo Sievänen, Noel Ruppenthal, Steven Jansen, Casey Carlile, Phyllis Simon Foster
Or please visit our Patreon page: https://www.patreon.com/365DaysOfAstronomy
End of podcast:
365 Days of Astronomy
=====================
The 365 Days of Astronomy Podcast is produced by Astronomical Society of the Pacific. Audio post-production by Richard Drumm. Bandwidth donated by libsyn.com and wizzard media. You may reproduce and distribute this audio for non-commercial purposes. Please consider supporting the podcast with a few dollars (or Euros!). Visit us on the web at 365DaysOfAstronomy.org or email us at info@365DaysOfAstronomy.org. This year we will celebrates the Year of Everyday Astronomers as we embrace Amateur Astronomer contributions and the importance of citizen science. Join us and share your story. Until tomorrow! Goodbye!