Podcaster: Chris North, Sarah Roberts and Mat Allen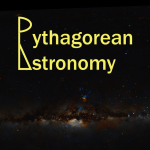 Title: Pythagorean Astronomy: Vulcans, Dust Storms, and Water on Mars
Organization: Cardiff University and Las Cumbres Observatory
Link: http://pythagastro.uk Twitter: @cardiffphysx, @chrisenorth
An extended edition of an original broadcast on 25th July 2018 as part of Pythagoras' Trousers on Radio Cardiff.
Subscribe to the podcast, or visit pythagastro.uk for an archive.
Description: Chris North, Sarah Roberts and Mat Allen discuss a number of recent news stories. One of the latest planets to be discovered, "40 Eridani A a", seems to be a lot like the fictional planet Vulcan, home to Spock in Star Trek. The RemoveDEBRIS mission has test-fired its net, and the Hyabusa 2 mission has successfully sent to rovers bouncing around the asteroid Ryugu. There's also new results from the Gaia satellite, a new wind-monitoring satellite, and the discovery of dust storms on Titan.
With news of the discovery of water on Mars seeming to hit the headlines every few months, it seems time to focus on what we know about Mars and its geology. Dr Joel Davis, from the Natural History Museum in London, researches Martian geology, and explains all about its history, and what we mean when we talk about discovering water on Mars.
An extended edition of an original broadcast on 30th August 2018 as part of Pythagoras' Trousers on Radio Cardiff.
Bio: Dr Chris North is an astronomy researcher and science communicator based at Cardiff University. As well as being the Ogden Science Lecturer in the School of Physics and Astronomy, he holds an STFC Public Engagement Fellowship entitled "The Dawn of Gravitational Wave Astronomy". While his background is cosmology and infrared astronomy, he currently focus more on gravitational waves. His emphasis on communication is workshops for schools, as well as online interactive resources. He is also a co-author of several books.
Today's sponsor: This episode of "365 Days of Astronomy" is sponsored by — no one. We still need sponsors for many days in 2017, so please consider sponsoring a day or two. Just click on the "Donate" button on the lower left side of this webpage, or contact us at signup@365daysofastronomy.org.
Or please visit our Patreon page: https://www.patreon.com/365DaysOfAstronomy
End of podcast:
365 Days of Astronomy
=====================
The 365 Days of Astronomy Podcast is produced by Astronomical Society of the Pacific. Audio post-production by Richard Drumm. Bandwidth donated by libsyn.com and wizzard media. You may reproduce and distribute this audio for non-commercial purposes. Please consider supporting the podcast with a few dollars (or Euros!). Visit us on the web at 365DaysOfAstronomy.org or email us at info@365DaysOfAstronomy.org. This year we will celebrates the Year of Everyday Astronomers as we embrace Amateur Astronomer contributions and the importance of citizen science. Join us and share your story. Until tomorrow! Goodbye!