Podcaster: Ralph & Paul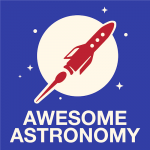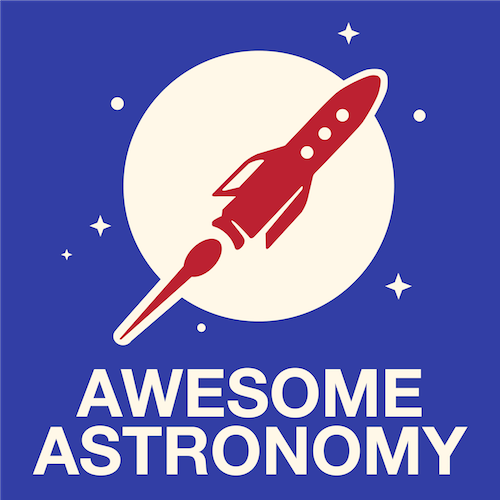 Title : Awesome Astronomy September Pt1 2018
Organization: Awesome Astronomy
Link : www.awesomeastronomy.com
Description: The Discussion: Jeni returns after getting the flu, Paul's science shows were a wash out at Camp Bestival and Ralph gets a great email about a telescope library service.
The News: In the new revamped show format we have 3 minutes to round up the astronomy news stories you might have missed:
Jeni:
New Gaia data shows us the distance and shape of familiar objects like never before
India's Chandrayaan-1 finds water ice in the moon's north and south pole craters
The Andromeda Galaxy's dwarf companion was cannibalised by a galactic collision
Ralph:
An ultra-hot 4,000ºC exoplanet
An ultra compact dwarf galaxy with a huge supermassive black hole
Astronomy favourite Albireo isn't a binary star afterall
The big news story:
New Horizons spacecraft confirms Voyager data on the Heliosphere
The Skyguide:
Jeni runs through some top facts about the planet Neptune
Paul tells you where to find it and what you can expect to see
Ralph runs through the autumn equinox, the constellations Cygnus & Lyra and visiting comet 21P Giacobini Zinner
Paul finished with this month's moon phases
Q&A: Listeners' questions via email, Facebook & Twitter take us on a journey into the astronomy issues that have always plagued our understanding or stretched our credulity. This month we take a look at astronomical time travel:
I'm still trying to get my head around if bigger telescopes looking at the same thing as my 6 inch reflector are seeing it at a different time or in just more detail. Take the Whirlpool Galaxy for example, can it be seen at different stages in its existence? From Peter Coates in the UK,
Immerse yourself in the web of life under a symphony of starlight in Costa Rica with Paul Sutter and Fraser Cain. Check it out at: http://astrotours.co/365days
Bio: A podcast beamed direct from an underground bunker on Mars to promote science, space and astronomy (and enslave Earth if all goes well).
Today's sponsor: This episode of "365 Days of Astronomy" is sponsored by — no one. We still need sponsors for many days in 2017, so please consider sponsoring a day or two. Just click on the "Donate" button on the lower left side of this webpage, or contact us at signup@365daysofastronomy.org.
End of podcast:
365 Days of Astronomy
=====================
The 365 Days of Astronomy Podcast is produced by Astronomical Society of the Pacific. Audio post-production by Richard Drumm. Bandwidth donated by libsyn.com and wizzard media. You may reproduce and distribute this audio for non-commercial purposes. Please consider supporting the podcast with a few dollars (or Euros!). Visit us on the web at 365DaysOfAstronomy.org or email us at info@365DaysOfAstronomy.org. This year we will celebrates the Year of Everyday Astronomers as we embrace Amateur Astronomer contributions and the importance of citizen science. Join us and share your story. Until tomorrow! Goodbye!