Podcaster: Richard Drumm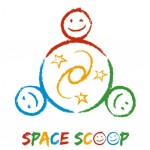 Title: Space Scoop: Into The Comet
Organization: 365 Days Of Astronomy
Link : astrosphere.org ; http://www.unawe.org/kids/unawe1802/
Description: Space scoop, news for children. In a recent study, a computer ran a "machine learning" software program called the Deflector Selector. It was fed millions of simulations of asteroids careening towards Earth. Each one resulted in either the asteroid hitting or missing the Earth.
Bio: Richard Drumm is President of the Charlottesville Astronomical Society and President of 3D – Drumm Digital Design, a video production company with clients such as Kodak, Xerox and GlaxoSmithKline Pharmaceuticals. He was an observer with the UVa Parallax Program at McCormick Observatory in 1981 & 1982. He has found that his greatest passion in life is public outreach astronomy and he pursues it at every opportunity.
Today's sponsor: This episode of "365 Days of Astronomy" is sponsored by — no one. We still need sponsors for many days in 2016, so please consider sponsoring a day or two. Just click on the "Donate" button on the lower left side of this webpage, or contact us at signup@365daysofastronomy.org.
Transcript:
This is the 365 Days of Astronomy Podcast. Today we bring you a new episode in our Space Scoop series. This show is produced in collaboration with Universe Awareness, a program that strives to inspire every child with our wonderful cosmos.
Into The Comet
Do you live in a part of the world that experiences snowstorms or dust storms? For most of us extreme weather like a sudden blizzard can have a huge impact on our daily lives.
Snow and wind can stop transportation and knock out power, heat and communication, sometimes for days at a time. A major pain in the neck!
Well, between 2014 and 2016 the Rosetta spacecraft flew alongside Comet 67P/Churyumov–Gerasimenko. I say "flew alongside" because 67P doesn't have enough mass for you to orbit it. You really do have to fly alongside.
During these two years, Rosetta faced something similar to the extreme weather we can get on Earth.
A 146 second long time exposure picture was taken by Rosetta on January 21st, 2016, during its flight beside Comet 67P. I'll put a link to it in the show notes so you can see it for yourself. The photo: http://www.esa.int/spaceinimages/Images/2018/01/Comet_storm
Although it looked like a snowstorm, what we're actually seeing are grains of cosmic dust passing in front of Rosetta's OSIRIS hi-res camera.
Comets are sometimes called "dirty snowballs" because they're made of ice and dust.
Now, this dust isn't like the dust under my bed, which is broken bits of cotton fibers and cat hairs. Cosmic dust is the solid bits that are blown off from a supernova explosion. Tiny bits of carbon, silicon and assorted metals.
When comets travel close to the Sun the heat warms their surface and causes ice to evaporate into space, carrying the dust along with it.
Traveling so close to Comet 67P, Rosetta faced a number of these storms and beatings from the dust grains.
But despite its dangers, the dust is extremely interesting to scientists. During its lifetime, Rosetta studied tens of thousands of dust grains, providing information that's helping scientists to understand the building blocks of the Solar System.
Rosetta was covered with instruments that studied the comet in great detail.
Rosetta's ROSINA, or Rosetta Orbiter Spectrometer for Ion and Neutral Analysis, instrument detected low molecular weight or "volatile" organic compounds. It also detected the amino acid glycine in the comet's coma, or the atmosphere of sorts that 67P has.
Rosetta's COSIMA or COmetary Secondary Ion Mass Analyzer instrument photographed the dust grains with a microscope and then analyzed some of them with its mass spectrometer.
This revealed the atoms the grains were made from: silicon, carbon, sodium, phosphorous, nitrogen, iron and magnesium. COSIMA also detected heavyweight so-called "refractory" carbonaceous compounds, similar to the carbonaceous chondrite meteorites.
One of the team members even named 6,053 of the particles that were detected. Names like Oleg, Rosario, Jennifer and Vincenzo.
Rosetta's GIADA, or Grain Impact Analyzer and Dust Accumulator, instrument detected the momentum, mass & speed of thousands of dust grain particles.
Rosetta's MIDAS, or Micro Imaging Dust Analysis System, also studied the dust grains' 3 dimensional structure!
Studying the smallest and the most pristine grains that were ejected from 67P is helping scientists to understand the building blocks of comets.
One of the most important things to remember about comets is that they are reservoirs of primitive material left over from the formation of the solar system.
Now, while meteorites also have material from that distant time too, their matter has been much modified by being locked up in an asteroid for billions of years.
Comets, on the other hand, have not really changed much in 4.5 billion years.
So the matter in comets has been through much less modification than meteorites and is a much clearer window into the makeup of the early solar system.
Cometary material likely ended up in the pre-biotic soup of molecules that resulted in the formation of life here on Earth.
Hey, Here's A Cool Fact:
Like many spacecraft, Rosetta used the stars to navigate. The craft's startrackers used a star pattern recognition function to know its orientation with respect to the Sun and Earth.
I kinda do this myself when I'm out under the night sky. I look for the familiar patterns of stars to orient myself.
On some occasions when Rosetta was flying closer to the comet, and therefore through denser regions of outflowing gas and dust, the startrackers locked on to dust grains instead of stars.
This created pointing errors and in some cases put the spacecraft in a temporary safe mode. Probably scared the heck out of its controllers back on Earth!
Thank you for listening to the 365 Days of Astronomy Podcast!
End of podcast:
365 Days of Astronomy
=====================
The 365 Days of Astronomy Podcast is produced by Astronomical Society of the Pacific. Audio post-production by Richard Drumm. Bandwidth donated by libsyn.com and wizzard media. You may reproduce and distribute this audio for non-commercial purposes. Please consider supporting the podcast with a few dollars (or Euros!). Visit us on the web at 365DaysOfAstronomy.org or email us at info@365DaysOfAstronomy.org. This year we will celebrates the Year of Everyday Astronomers as we embrace Amateur Astronomer contributions and the importance of citizen science. Join us and share your story. Until tomorrow! Goodbye!