Podcaster: Richard Drumm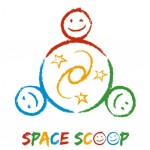 Title: Space Scoop: Machines Learn How to Dodge Asteroids
Organization: 365 Days Of Astronomy
Link : astrosphere.org ; http://www.unawe.org/kids/unawe1809/
Description: Space scoop, news for children. In a recent study, a computer ran a "machine learning" software program called the Deflector Selector. It was fed millions of simulations of asteroids careening towards Earth. Each one resulted in either the asteroid hitting or missing the Earth.
Bio: Richard Drumm is President of the Charlottesville Astronomical Society and President of 3D – Drumm Digital Design, a video production company with clients such as Kodak, Xerox and GlaxoSmithKline Pharmaceuticals. He was an observer with the UVa Parallax Program at McCormick Observatory in 1981 & 1982. He has found that his greatest passion in life is public outreach astronomy and he pursues it at every opportunity.
Today's sponsor: This episode of "365 Days of Astronomy" is sponsored by — no one. We still need sponsors for many days in 2016, so please consider sponsoring a day or two. Just click on the "Donate" button on the lower left side of this webpage, or contact us at signup@365daysofastronomy.org.
Transcript:
This is the 365 Days of Astronomy Podcast. Today we bring you a new episode in our Space Scoop series. This show is produced in collaboration with Universe Awareness, a program that strives to inspire every child with our wonderful cosmos.
Machines Learn How to Dodge Asteroids
On October 12th, 2017 an asteroid called 2012 TC4, and about the size of a bus whizzed past Earth at 25,000 kilometers an hour or 15,500 miles an hour. That's ten times faster than the fastest jet planes!
It missed the Earth, but it did come close, about 1/8th the distance to the Moon.
An asteroid of this size would have quickly burnt up in Earth's atmosphere, but it's close shave with Earth raised a lot of questions.
How can we fend off an asteroid on course for a collision with Earth?
Which method would give us the best chance of success?
To answer this, scientists have been using something called "Machine Learning".
Machine learning is all around us – it's used by email spam filters, recommendations in online shops, and in many other places.
With machine learning, to get the computer to perform a task, you show it examples of that task being done. The computer learns how to do that task from the examples that it's given.
In a recent study, a computer ran a software program called the Deflector Selector. It was fed millions of simulations of asteroids careening towards Earth. Each one resulted in either the asteroid hitting or missing the Earth.
A success was based on many things, from the size of the asteroid, to the method used divert it, and how early it was spotted.
Using this information, the computer was trained to see patterns in when a hit or a miss might occur. Once the computer is properly trained, it can tell us the best way to stop an asteroid hitting from the Earth.
So, if one day we discover a real asteroid on a collision course with Earth, the computer will use its training to quickly tell whether or not we will be able to move it out of its collision course.
But for now the Deflector Selector is just a computer model simulating deflection attempts.
Hey, Here's A Cool Fact:
Lots of methods have been proposed for how to deal with dangerous asteroids heading for Earth. In this study the scientists only considered these 3: nuclear detonation, a kinetic impactor and the so-called "gravity tractor".
A nuclear bomb has a great deal of energy to bring to bear on the motion of the asteroid but there are potential safety issues with launching them. These issues may be overshadowed by the danger of the impact itself if the incoming asteroid wasn't discovered early enough.
The goal would be to detonate the bomb near the asteroid, but not to break it up entirely. This would turn the rifle bullet-like asteroid into a shotgun's spray of pellets, which might be just as bad.
Then there's the problem of the Outer Space Treaty of 1967 that prohibits the testing of nuclear weapons in space. It would have to be quickly modified to allow such a mission to proceed.
A kinetic impactor is where we would hit the asteroid with a good sized hunk of metal. Kind of like hitting a bullet with a bullet. We did something like this in 2005 when we launched the Deep Impact mission that impacted comet 9P/Tempel with an 820 lb copper mass.
The gravity tractor method involves hovering a spacecraft near an asteroid and allowing its weak gravity to slowly nudge the asteroid in a different direction. This method has one big advantage. By using gravity, it can interact with the center of mass of a rotating asteroid.
But this method would require the most lead time. The sooner the asteroid is pushed out of our way the weaker that push can be. The study's authors admit that a big unknown is the asteroid itself. Is it a nickel/iron bullet, an icy comet or a loosely bound gravel pile?
There's much we don't know. We need to visit lots of PHAs, potentially hazardous asteroids and have a close look at them. Possibly including putting a solar powered radio beacon on them.
So let's get busy with those telescopes and find the hazardous asteroids before they find us!
Thank you for listening to the 365 Days of Astronomy Podcast!
End of podcast:
365 Days of Astronomy
=====================
The 365 Days of Astronomy Podcast is produced by Astronomical Society of the Pacific. Audio post-production by Richard Drumm. Bandwidth donated by libsyn.com and wizzard media. You may reproduce and distribute this audio for non-commercial purposes. Please consider supporting the podcast with a few dollars (or Euros!). Visit us on the web at 365DaysOfAstronomy.org or email us at info@365DaysOfAstronomy.org. This year we will celebrates the Year of Everyday Astronomers as we embrace Amateur Astronomer contributions and the importance of citizen science. Join us and share your story. Until tomorrow! Goodbye!