Podcaster: Richard Drumm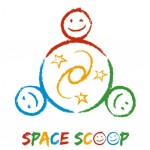 Title: Space Scoop: Flashing Lights in Jupiter's Sky
Organization:365 Days Of Astronomy
Link : astrosphere.org ; http://unawe.org/kids/unawe1730/
Description: Space scoop, news for children.
Bio: Richard Drumm is President of the Charlottesville Astronomical Society and President of 3D – Drumm Digital Design, a video production company with clients such as Kodak, Xerox and GlaxoSmithKline Pharmaceuticals. He was an observer with the UVa Parallax Program at McCormick Observatory in 1981 & 1982. He has found that his greatest passion in life is public outreach astronomy and he pursues it at every opportunity.
Today's sponsor: This episode of "365 Days of Astronomy" is sponsored by — no one. We still need sponsors for many days in 2016, so please consider sponsoring a day or two. Just click on the "Donate" button on the lower left side of this webpage, or contact us at signup@365daysofastronomy.org.
Transcript:
This is the 365 Days of Astronomy Podcast. Today we bring you a new episode in our Space Scoop series. This show is produced in collaboration with Universe Awareness, a program that strives to inspire every child with our wonderful cosmos.
Flashing Lights in Jupiter's Sky

All around the world people enjoy watching fireworks, whether it's the 5th of November or the 4th of July, Chinese New Year or Diwali.
But nature offers an even more impressive light show.
Thanks to Earth's magnetic fields and the violent explosions of energy on our Sun, we have the "aurora".
The aurora are shimmering curtains of glowing light that dance across the night sky at the north and south poles.
They can be seen on some of the other planets in our Solar System too, painting the skies there in reds, blues, greens and even X-rays, though we can't see the X-rays with our eyes.
X-ray aurora have been seen for the first time, lighting up Jupiter's north and south poles. Seen not with eyes, but with X-ray detectors on the XMM-Newton and Chandra X-ray Observatory spacecraft.
Until recently, we thought that anything that affects one part of a planet's magnetic field would affect the magnetic field of the whole planet.
It would explain why the aurora at the north and south poles on Earth mirror each other. But Jupiter isn't playing by these rules — the aurorae on Jupiter behave differently at each pole.
The aurora at Jupiter's south pole flashes X-rays every 11 minutes or so, like clockwork. While the north pole seems to brighten and dim at random.
Each of the aurora hot spots on Jupiter covers an area equal to about half the surface of the Earth!
Astronomers aren't sure exactly what's causing this odd behavior, but it's something they're keen to puzzle out.
They plan to add observations by the Juno spacecraft in orbit around Jupiter to the X-ray observations from spacecraft here orbiting Earth.
Thus they might be able to make a connection between the X-ray emissions and physical changes seen on the planet.
Magnetic fields around planets block dangerous particles from the Sun and stars and keep their atmospheres from being lost to space. So they're a good thing.
As far as we know, life can't exist on a planet without an atmosphere. I mean, just look at the Moon. Dead as a door nail.
So, if we can see aurorae on planets outside the Solar System, on exoplanets, it will give us a clue as to whether these planets could have alien life on them!
Hey, Here's A Cool Fact:
One theory that the combined X-ray & Juno observations may help to prove or disprove is that Jupiter's X-ray aurorae are affected by interactions at the boundary between Jupiter's magnetic field, which is generated by electrical currents in the planet's interior, and the solar wind.
The interactions between the solar wind and Jupiter's magnetic field can cause the field to vibrate and produce magnetic waves. Charged particles can then surf these waves and gain energy.
Collisions of these supercharged particles with Jupiter's atmosphere would then produce the bright flashes of X-rays observed by Chandra and XMM.
The 11-minute interval would represent the time it takes for a wave to travel along one of the magnetic field lines.
So you'd have wave after wave in the magnetic field carrying supercharged surfers crashing every 11 minutes into the planet's atmosphere.
Cowabunga dude!
End of podcast:
365 Days of Astronomy
=====================
The 365 Days of Astronomy Podcast is produced by Astronomical Society of the Pacific. Audio post-production by Richard Drumm. Bandwidth donated by libsyn.com and wizzard media. You may reproduce and distribute this audio for non-commercial purposes. Please consider supporting the podcast with a few dollars (or Euros!). Visit us on the web at 365DaysOfAstronomy.org or email us at info@365DaysOfAstronomy.org. This year we will celebrates the Year of Everyday Astronomers as we embrace Amateur Astronomer contributions and the importance of citizen science. Join us and share your story. Until tomorrow! Goodbye!