Podcaster: Host : Fraser Cain ; Guest :Dr. Jessie Christiansen, Dr. Paul Matt Sutter, Dr. Kimberly Cartier, & Dr. Morgan Rehnberg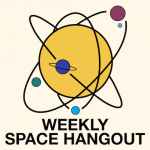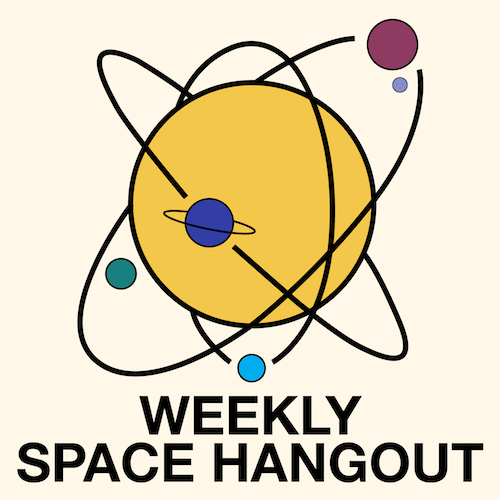 Title: Weekly Space Hangout – Dr. Jessie Christiansen and "Exoplanet Explorers"
Link: Cosmoquest: http://cosmoquest.org
You can watch the video in: http://youtu.be/VWe5WbiYqpY
Description:This week's stories:
The upcoming SpaceX launch.
The leaning tower of SLS…
How the James Webb will take pictures.
The chances of a Tesla meteor.
Why people would be totally chill about aliens.
Host: Fraser Cain ( @fcain )
Special Guest: Dr. Jessie Christiansen ( @aussiastronomer ) is a Caltech staff scientist and co-founder (with UC Santa Cruz astronomer Dr. Ian Crossfield) of the citizen-scientist project Exoplanet Explorers which examines data from the Kepler K2 mission.
In April, 2017, Exoplanet Explorers detected a 5-planet system with the potential for 6th planet as well. This system, named K2-138, is unique because it is the first multi-planet system to be discovered entirely by a group of citizen scientists. A paper titled The K2-138 System: A Near-resonant Chain of Five Sub-Neptune Planets Discovered by Citizen Scientists has been accepted for publication in The Astronomical Journal.
You can access the published version of the article here:https://authors.library.caltech.edu/84280/1/Christiansen_2018_AJ_155_57.pdf
You can also learn more about Dr. Christiansen by visiting her webpage:
http://web.ipac.caltech.edu/staff/christia/
Guests:
Dr. Paul Matt Sutter ( http://www.pmsutter.com/ & @PaulMattSutter )
Dr. Morgan "Sniffles" Rehnberg ( http://cosmicchatter.org/ & @MorganRehnberg )
Dr. Kimberly Cartier ( http://KimberlyCartier.org & @AstroKimCartier )
Today's sponsor: This episode of "365 Days of Astronomy" is sponsored by — no one. We still need sponsors for many days in 2017, so please consider sponsoring a day or two. Just click on the "Donate" button on the lower left side of this webpage, or contact us at signup@365daysofastronomy.org
End of podcast:
365 Days of Astronomy
=====================
The 365 Days of Astronomy Podcast is produced by Astronomical Society of the Pacific. Audio post-production by Richard Drumm. Bandwidth donated by libsyn.com and wizzard media. You may reproduce and distribute this audio for non-commercial purposes. Please consider supporting the podcast with a few dollars (or Euros!). Visit us on the web at 365DaysOfAstronomy.org or email us at info@365DaysOfAstronomy.org. This year we will celebrates the Year of Everyday Astronomers as we embrace Amateur Astronomer contributions and the importance of citizen science. Join us and share your story. Until tomorrow! Goodbye!