Podcaster: Ralph, Paul & Jen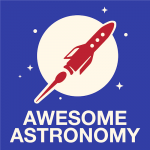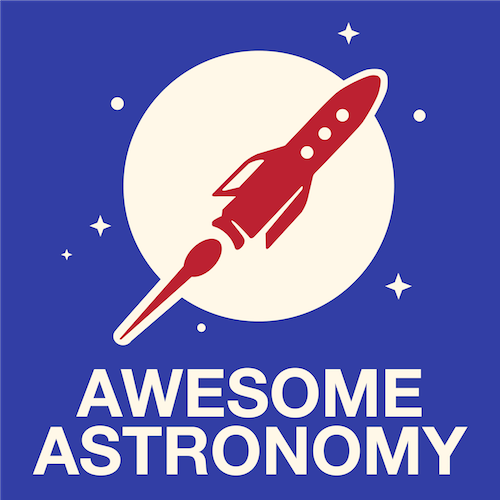 Title : Awesome Astronomy December Sky Guide
Organization: Awesome Astronomy
Link : www.awesomeastronomy.com
Description: The Discussion: Jeni gets her name in lights – well, bold print as she contributes (what else but graphs) to a published research paper and Ralph takes a look at Ben Cacase's very own new asterism in the heart of Auriga and reads a defiant message from Michelle of 'ze resistonce'.
The News: It's a very rocky month as we round up the following space and astronomy news stories:
Earth's moon had an atmosphere thicker than Mars' for more than 70 million years
Observations suggest Proxima Centauri has a Kuiper Belt and maybe a Oort Cloud
A sci-fi like asteroid from another star system is now passing through the inner solar system
Hat of Woo/ Astronomy Concept Mash-up: This month Paul's festering Hat of Woo is a little less fetid as we discuss a plausible but untested concept that has just a faint whiff of woo about it. This month we look at The Nemesis 'Theory' which suggests the sun has a brown dwarf companion which causes periodic extinction events – and, of course, we're long overdue an extinction and NASA are covering it all up!!!
Q&A: Listeners' questions via email, Facebook & Twitter take us on a journey into the astronomy issues that have always plagued our understanding or stretched our credulity. This month we're tackling a question about meteor showers and how we calculate their orbits:
I was wondering if all known meteor showers are definitely associated with a comet? Also, how do astronomers determine the orbit of a comet using just a few locations on the sky? Ben Cacase, Manhattan, New York via email
Bio: A podcast beamed direct from an underground bunker on Mars to promote science, space and astronomy (and enslave Earth if all goes well).
Paul Hill, Ralph Wilkins and Jenifer Millard host. Damien Phillips and John Wildridge produce.
Today's sponsor: This episode of "365 Days of Astronomy" is sponsored by — no one. We still need sponsors for many days in 2017, so please consider sponsoring a day or two. Just click on the "Donate" button on the lower left side of this webpage, or contact us at signup@365daysofastronomy.org.
End of podcast:
365 Days of Astronomy
=====================
The 365 Days of Astronomy Podcast is produced by Astrosphere New Media. Audio post-production by Richard Drumm. Bandwidth donated by libsyn.com and wizzard media. You may reproduce and distribute this audio for non-commercial purposes. Please consider supporting the podcast with a few dollars (or Euros!). Visit us on the web at 365DaysOfAstronomy.org or email us at info@365DaysOfAstronomy.org. This year we will celebrate more discoveries and stories from the universe. Join us and share your story. Until tomorrow! Goodbye!