Podcaster: Dr. Al Grauer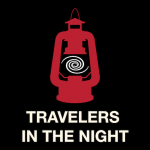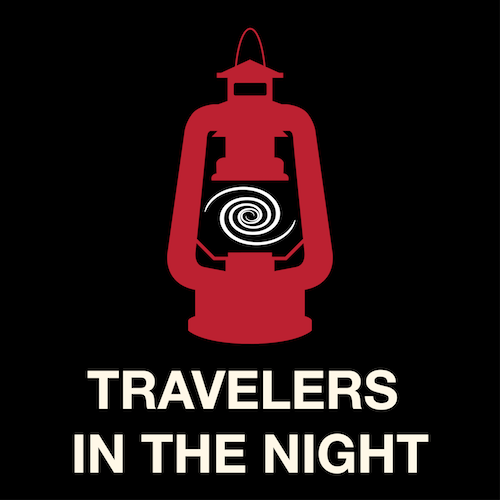 Title: Travelers in the Night Digest: 343 & 344: Mars Window & Gnats
Organization: Travelers in The Night
Link : Travelers in the Night ; @Nmcanopus
Description: Today's 2 topics:
In 2020 a good launch window for Mars launches will open. Many space vehicles from NASA, SpaceX, ESA, China and the UAE are getting readied for the opportunity.
NASA's Planetary Defense Officer Lindley Johnson said that the NEA animation looked like a swarm of gnats around a porch light. So NHATS became the acronym for the Near earth object Human spaceflight Accessible Target Study.
Bio: Dr. Al Grauer is currently an observing member of the Catalina Sky Survey Team at the University of Arizona. This group has discovered nearly half of the Earth approaching objects known to exist. He received a PhD in Physics in 1971 and has been an observational Astronomer for 43 years. He retired as a University Professor after 39 years of interacting with students. He has conducted research projects using telescopes in Arizona, Chile, Australia, Hawaii, Louisiana, and Georgia with funding from NSF and NASA.
He is noted as Co-discoverer of comet P/2010 TO20 Linear-Grauer, Discoverer of comet C/2009 U5 Grauer and has asteroid 18871 Grauer named for him.
Today's sponsor: This episode of "365 Days of Astronomy" is sponsored by — no one. We still need sponsors for many days in 2017, so please consider sponsoring a day or two. Just click on the "Donate" button on the lower left side of this webpage, or contact us at signup@365daysofastronomy.org.
Transcript:
343 – Mars Window
Every 26 months a window in time opens up for travel between the Earth and Mars, as they achieve ideal positions in their respective orbits about our Sun. Right now, on Earth, humans are preparing a small fleet of rockets which are scheduled to be launched towards the red planet during the July/August 2020 launch time window. NASA and JPL are preparing a car sized, 2020 rover, which will continue to expand the work of their successful Curiosity rover which has revolutionized our knowledge of the surface geology of Mars. The NASA/JPL 2020 rover is designed to take our search for life to a new level. The European space agency plans to use a Russian Proton rocket to take its ExoMars rover to the red planet where it will search for microbial life by drilling up to 6 feet below the surface to obtain samples. Elon Musk's SpaceX company has scheduled it's 2018 launch of an unmanned Red Dragon landing capsule to Mars into the 2020 window. The Red Dragon landing program is designed to develop techniques for landing the heavy payloads on Mars which will be necessary for humans colonists to make a foothold there. China is planning to use the 2020 window to send its trio of an orbiter, a lander, and a small rover to prepare for a sample and return mission to the red planet a decade later. The United Arab Emirates will use the 2020 window to launch it's Hope Mars orbiter to help to contribute to science and celebrate the 50th anniversary of its founding.
344 – Gnats
Near Earth Asteroids or NEAs which are accessible are those objects whose orbits bring them close to Earth at speeds which are reachable by our rockets. They are potential space mission targets for science as well as for asteroid mining to obtain the raw materials necessary for humans to colonize space.
Lindley Johnson, the NASA Planetary Defense Officer, commented
"While looking at the animation of accessible NEAs moving in their orbits along with Earth about the Sun, it reminded me of a cloud of gnats swarming around the porch light on a summer's eve. " This observation prompted the creation of the acronym N H A T S, for the Near-Earth Object Human Space Flight Accessible Targets Study, to be pronounced "gnats" like the insects.
Brent Barbee, an aerospace engineer at NASA's Goddard Space Flight Center, is the driving force behind the NHATS ["gnats"] accessible asteroid's website and other activities which seek to keep track of accessible asteroids, determine their properties, and rapidly notify the observing community about objects for which additional data is needed.
The NHATS ["gnats"] website, hosted in cooperation with JPL's Center for NEO Studies website, contains tools which provide mission planning details for newly discovered space rocks. Planetary Resources and other space mining companies are planning to rendezvous with accessible asteroids and obtain water, metals, and other materials which can be used to support human space operations. With nearly 2000 asteroids of all sizes on its website, the NHATS ["Gnats"] program is an important component in this effort.
For Travelers in the Night this is Dr. Al Grauer.
End of podcast:
365 Days of Astronomy
=====================
The 365 Days of Astronomy Podcast is produced by Astrosphere New Media. Audio post-production by Richard Drumm. Bandwidth donated by libsyn.com and wizzard media. You may reproduce and distribute this audio for non-commercial purposes. Please consider supporting the podcast with a few dollars (or Euros!). Visit us on the web at 365DaysOfAstronomy.org or email us at info@365DaysOfAstronomy.org. This year we will celebrate more discoveries and stories from the universe. Join us and share your story. Until tomorrow! Goodbye!