Podcaster: Dr. Al Grauer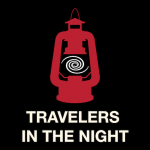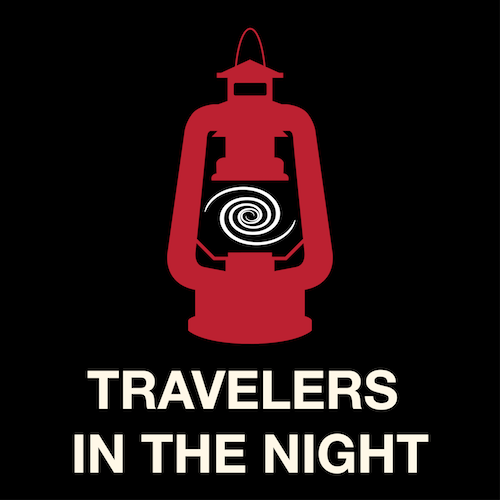 Title: Travelers in the Night Digest: 325 & 326: Marrakech & Asteroids
Organization: Travelers in The Night
Link : Travelers in the Night ; @Nmcanopus
Description: Today's 2 topics:
The Moroccan Oukaimeden Sky Survey or MOSS has discovered nearly 3,000 asteroids and several comets since 2011. 2016 HX3 approaches Mars more closely than it does Earth.
1,894 new Earth approaching objects were discovered in 2016. 931 of them are from the Catalina Sky Survey.
Bio: Dr. Al Grauer is currently an observing member of the Catalina Sky Survey Team at the University of Arizona. This group has discovered nearly half of the Earth approaching objects known to exist. He received a PhD in Physics in 1971 and has been an observational Astronomer for 43 years. He retired as a University Professor after 39 years of interacting with students. He has conducted research projects using telescopes in Arizona, Chile, Australia, Hawaii, Louisiana, and Georgia with funding from NSF and NASA.
He is noted as Co-discoverer of comet P/2010 TO20 Linear-Grauer, Discoverer of comet C/2009 U5 Grauer and has asteroid 18871 Grauer named for him.
Today's sponsor: This episode of "365 Days of Astronomy" is sponsored by — no one. We still need sponsors for many days in 2017, so please consider sponsoring a day or two. Just click on the "Donate" button on the lower left side of this webpage, or contact us at signup@365daysofastronomy.org.
Transcript:
325 – Marrakech
A location 9,000 feet above sea level in the Atlas Mountains of Morocco is ideal for an asteroid hunter since the weather is often clear and the skies are dark. It was thus intriguing for me to see that a new asteroid discovery was posted from J43 which is the Morocco Oukaïmeden [pronounced Oukaï-meden] Sky Survey or (MOSS) located near Marrakech , a name I had not encountered except in the Crosby, Stills, and Nash song "Marrakech Express". The MOSS observatory has team members in Morocco, France, and Switzerland, call themselves amateurs, and produces professional quality results. The observatory is the result of a partnership between the Cadi Ayyad University in Marrakech which provided the building, the Jura Astronomy Observatory in Switzerland which provided the dome, and French amateur astronomer Claudine Rinner who provided the telescope. Claudine Rinner in France and Michel Ory in Switzerland have operated the telescope more than one thousand nights since 2011, remotely, with great patience, via a very slow internet connection. In the era of large funded surveys, sweeping through the sky, discovering numbers of asteroids, the MOSS group has been able to discover nearly three thousand of main belt asteroids as well as a number of Earth Approaching Asteroids and several comets.
A recent MOSS team's discovery is 2016 HX3 a two football field diameter Earth approaching asteroid which makes much closer approaches to Mars than it does to Earth. Perhaps it will become interesting as a source of raw materials for future Martian colonists.
326 – Asteroid 2016
2016 was another record year for asteroid hunters during which we discovered 1,894 new Earth approaching objects. My team, the NASA funded, Catalina Sky Survey, led the pack with 931 Near Earth Asteroid discoveries.
Overall, in 2016, asteroid hunters found 7 asteroids larger than 1 KM in diameter which if impacting the Earth could cause global climate change. We also found 120 Potentially Hazardous Asteroids which can come close enough and are large enough to warrant special attention. Fortunately none of them will strike the Earth in the foreseeable future.
About 90% of the 2016 Earth approaching asteroid discoveries were funded by NASA's Near Earth Objects Observations Program which is mandated by the US Congress to discover potentially dangerous celestial neighbors.
It is likely that in 2017 asteroid hunters will discover a small object on collision course with our home planet. My money is on the Catalina Sky Survey's Schmidt telescope, on Mt. Bigelow. My team has recently made major improvements to this telescope which includes a 100 million pixel camera giving it a field of view about half the size of the bowl of the Big Dipper. Statistics suggest that an impacting asteroid which we find will be less than 13 feet in diameter, explode in the atmosphere at about three times the height that airliners fly, produce a spectacular light show if it occurs at night, and perhaps rain a few pieces onto the ground for meteorite hunters to discover. Maybe we will be able to tell you where to look for them.
End of podcast:
365 Days of Astronomy
=====================
The 365 Days of Astronomy Podcast is produced by Astrosphere New Media. Audio post-production by Richard Drumm. Bandwidth donated by libsyn.com and wizzard media. You may reproduce and distribute this audio for non-commercial purposes. Please consider supporting the podcast with a few dollars (or Euros!). Visit us on the web at 365DaysOfAstronomy.org or email us at info@365DaysOfAstronomy.org. This year we will celebrate more discoveries and stories from the universe. Join us and share your story. Until tomorrow! Goodbye!