Podcaster: Rob Sparks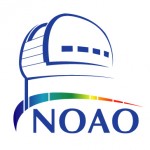 Title: Following Up LSST Observations in Chile
Organization: NOAO
Links: www.noao.edu ; @NOAONorth; https://www.flickr.com/photos/halfastro ; www.lsst.org
Description: The Large Synoptic Survey Telescope will give an unprecedented view on the changing universe detecting millions of new events per night. Astronomers will need carefully choose the most interesting alerts for followup observations. In this podcast, recorded live at the American Astronomical Society Meeting in Grapevine, Texas, Cerro Tololo Inter-American Observatory Director Dr. Steve Heathcote discusses the Blanco 4 meter telescope and the SOAR telescope, two instruments that will play an important role in following up LSST alerts.
Each week we will have a random drawing for a prize package from our sponsor. Enter the code for this week into this site: https://cosmoquest.org/achievements/code for a chance to win.
This week's code is JgkuYt . Enter it into the website to unlock the achievement and enter the contest.
Bio: Rob Sparks is a science education specialist in the Education and Public Outreach (EPO) group at the National Optical Astronomy Observatory (NOAO) and works on the Galileoscope project (www.galileoscope.org), providing design, dissemination and professional development. He blogs at halfastro.wordpress.com. You can see his photos at https://www.flickr.com/photos/halfastro
End of podcast:
365 Days of Astronomy
=====================
The 365 Days of Astronomy Podcast is produced by Astrosphere New Media. Audio post-production by Richard Drumm. Bandwidth donated by libsyn.com and wizzard media. You may reproduce and distribute this audio for non-commercial purposes. Please consider supporting the podcast with a few dollars (or Euros!). Visit us on the web at 365DaysOfAstronomy.org or email us at info@365DaysOfAstronomy.org. In the new year the 365 Days of Astronomy project will be something different than before….Until then…goodbye