Podcaster: Ralph, Paul & Jenny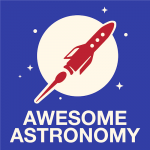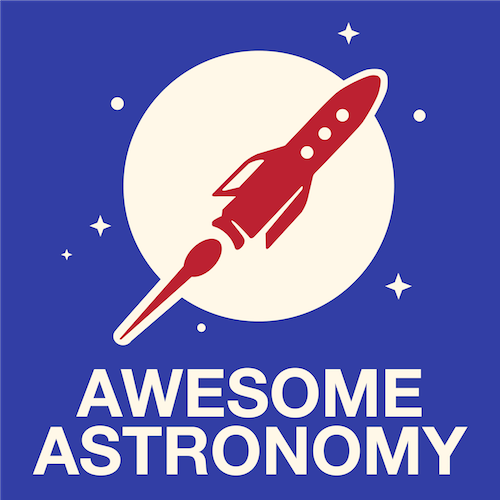 Title : AstroCamp Podcast Extra
Organization: Awesome Astronomy
Link : www.awesomeastronomy.com
Description: A teaser for the weekend stargazing under the über dark skies of the Brecon Beacons International Dark Sky Reserve at this spring's AstroCamp.
We'll take you through the events and activities which turn beginners into experts and fill up the eyepiece of those who are already experts – and, of course, whet your appetite for this friendliest of starparties!
Whether you're joining us in the Welsh village of Cwmdu on the weekend of 22-25th April or not, we've included a seasonal sky guide of our favourite night sky objects to dazzle and amaze you visually or astrophotographically:
Ralph
* The Leo Triplet of galaxies
* The Needle Galaxy in Come Berenices
* The Great Globular Cluster in Hercules
Paul
* Spiral Galaxy, Messier 94 in Canes Venatici
* Double star Cor Caroli in Canes Venatici
* Globular Cluster M3 in Canes Venatici
* The Coma Star Cluster in Coma Berenices
* Messier 53 Globular Cluster in Coma Berenices
Damien
* The King of Planets, Jupiter
* 2 rare AstroCamp comets in Hercules, Tuttle-Giacobini-Kresak and C/2015 V2 Johnson
* As if comets weren't enough we also have the naked-eye Lyrid meteor shower
John
* The Whirlpool Galaxy in Canes Venatici
* Markarian's Chain of galaxies between Leo and Virgo
* The Veil Nebula supernova remnants in Cygnus
* The Blackeye Galaxy in Coma Berenices
Each week we will have a random drawing for a prize package from our sponsor. Enter the code for this week into this site: https://cosmoquest.org/achievements/code for a chance to win.
This week's code is pLwHst . Enter it into the website to unlock the achievement and enter the contest.
Bio: A podcast beamed direct from an underground bunker on Mars to promote science, space and astronomy (and enslave Earth if all goes well).
Join Ralph, Paul & Jeni for informative and fun astronomy programs telling you what to look out (and up) for every month as well as a main show dedicated to space and astronomy news. You can be guaranteed a passion for astronomy, simple explanations of complex and fundamental topics, space and science discussions, absorbing interviews with astronomers and astronauts who make the news and answers to listeners' space questions.
Today's sponsor: This episode of "365 Days of Astronomy" is sponsored by — no one. We still need sponsors for many days in 2017, so please consider sponsoring a day or two. Just click on the "Donate" button on the lower left side of this webpage, or contact us at signup@365daysofastronomy.org.
End of podcast:
365 Days of Astronomy
=====================
The 365 Days of Astronomy Podcast is produced by Astrosphere New Media. Audio post-production by Richard Drumm. Bandwidth donated by libsyn.com and wizzard media. You may reproduce and distribute this audio for non-commercial purposes. Please consider supporting the podcast with a few dollars (or Euros!). Visit us on the web at 365DaysOfAstronomy.org or email us at info@365DaysOfAstronomy.org. This year we will celebrate more discoveries and stories from the universe. Join us and share your story. Until tomorrow! Goodbye!