Podcaster: Ralph, Paul & Jenny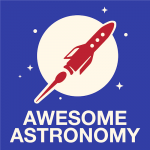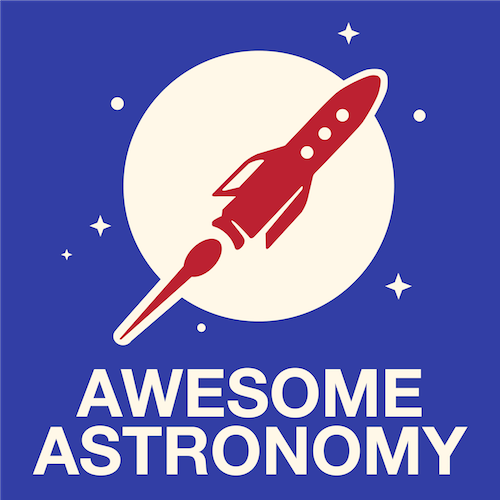 Title : Awesome Astronomy's April 2017
Organization: Awesome Astronomy
Link : www.awesomeastronomy.com
Description:
The Discussion: Paul and Jen packed out the Star Stage at this year's Big Bang Fair in Birmingham as Sirius Astronomy ran experiments to explain how rockets and space suits work and how space capsules protect astronauts from the heat of re-entry. Jen updates us on her astronomy research trip to South Africa next month and Ralph reviews the latest space-based sci-fi thriller, Life.
The News: Rounding up the space and astronomy news this month we have:
A schoolboy who spotted an error in NASA data
Are the Van Allen radiation belts weaker than always thought?
Was Earth's atmosphere like Titan's 2.4 billion years ago?
Using the sun as a gravitational lens
NASA's heading for Mars & evidence of an ancient Mars tsunami
The Interview: This month we have a couple of interviews with the children taking part in science challenges at the Big Bang Fair and clips of Paul & Jen creating fire hazards and projectiles around an undefended audience…
Hat of Woo: Following your comments by email and online, we're bringing back the vile and rancid Hat of Woo this month. And we're back with a festering sore of a conspiracy theory in the form of Immanuel Velikovsky's laws of physics defying Worlds in Collision 'theory'.
Each week we will have a random drawing for a prize package from our sponsor. Enter the code for this week into this site: https://cosmoquest.org/achievements/code for a chance to win.
This week's code is fptuHy . Enter it into the website to unlock the achievement and enter the contest.
Bio: Awesome Astronomy is the show for anyone and everyone who has even the slightest interest in astronomy and science.
Join Ralph, Paul & Jeni for informative and fun astronomy programs telling you what to look out (and up) for every month as well as a main show dedicated to space and astronomy news. You can be guaranteed a passion for astronomy, simple explanations of complex and fundamental topics, space and science discussions, absorbing interviews with astronomers and astronauts who make the news and answers to listeners' space questions.
Today's sponsor: This episode of "365 Days of Astronomy" is sponsored by — no one. We still need sponsors for many days in 2017, so please consider sponsoring a day or two. Just click on the "Donate" button on the lower left side of this webpage, or contact us at signup@365daysofastronomy.org.
End of podcast:
365 Days of Astronomy
=====================
The 365 Days of Astronomy Podcast is produced by Astrosphere New Media. Audio post-production by Richard Drumm. Bandwidth donated by libsyn.com and wizzard media. You may reproduce and distribute this audio for non-commercial purposes. Please consider supporting the podcast with a few dollars (or Euros!). Visit us on the web at 365DaysOfAstronomy.org or email us at info@365DaysOfAstronomy.org. This year we will celebrate more discoveries and stories from the universe. Join us and share your story. Until tomorrow! Goodbye!