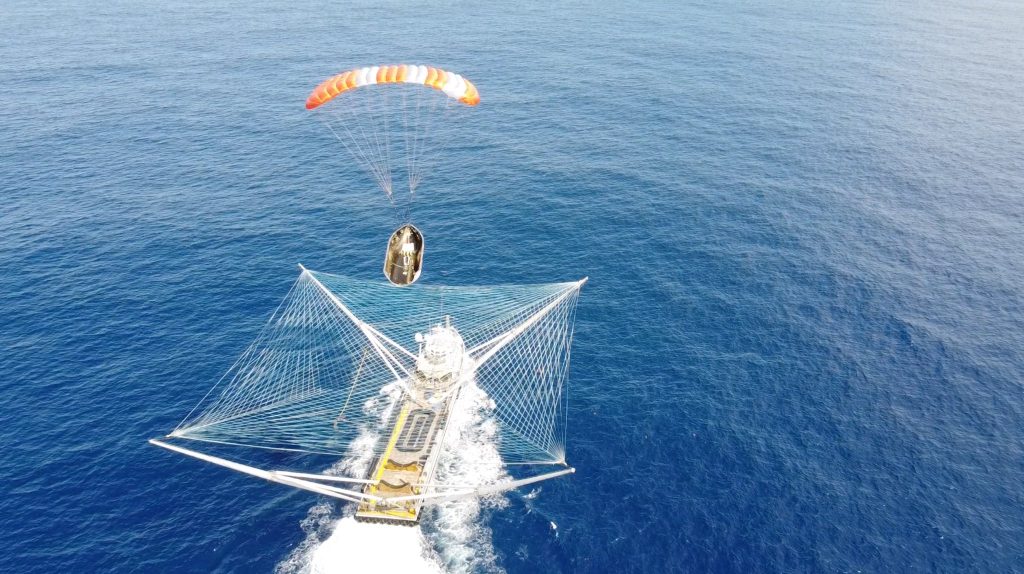 On Tuesday, August 18th at 14:31 UTC, another batch of fifty-eight satellites was added to the Starlink constellation by a SpaceX Falcon 9 rocket that was launched from SLC-40 at Cape Canaveral AFS, joining the more than six hundred Starlink satellites already on-orbit.
The confusingly named Starlink-10 mission is actually the eleventh Starlink mission.  It's called Starlink 10 because it's the tenth launch of version 1.0 Starlink satellites.
Like some other Starlink launches, this one included ride-share payloads: three earth-observing satellites owned by PlanetLabs: SkySat-19, -20, and -21. Joining eighteen other satellites in the SkySat constellation, these satellites will provide high-resolution imaging available to a variety of governmental, commercial, academic, and non-profit organizations.
This flawless launch with near-perfect weather conditions had an instantaneous launch window, meaning that it had to launch at the exact time in order for the satellites to make it to their intended locations on-orbit. 
Like the satellites launched in Starlink-9, these satellites include sun visors that are designed to reduce their reflectivity. 
For those of you keeping score at home: This was the sixth flight for the F9 booster B1049.6, which makes it the most reused and most-landed booster. The two fairing halves had also previously flown. Ms. Tree successfully caught a fairing half in her net.
More Information