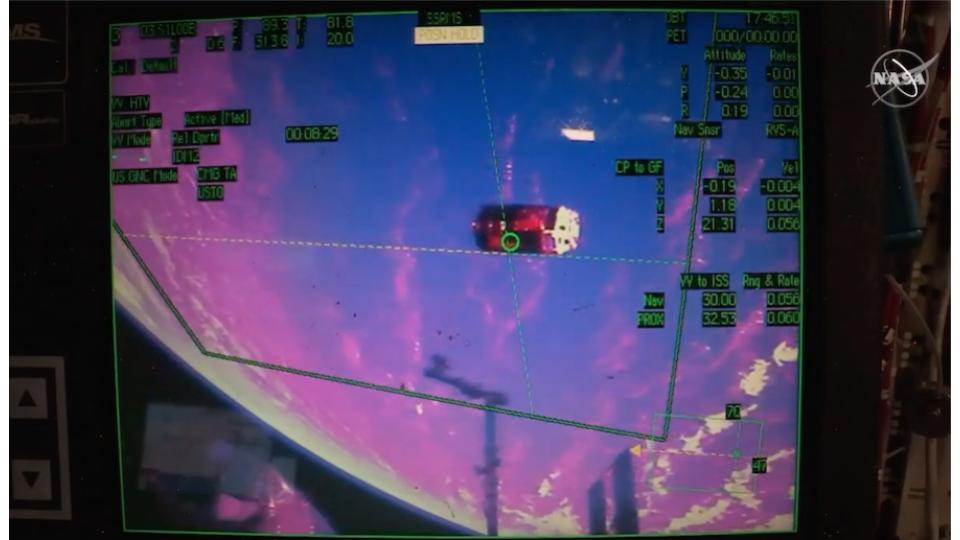 For the last item in this week's spaceflight news, we look at something that's coming down, rather than going up, as Japan's last HTV cargo vessel was set loose from the International Space Station (ISS) yesterday.
Japan Aerospace Exploration Agency's (JAXA) ninth and final H-2 Transfer Vehicle (HTV), named "Kounotori," was unberthed from the ISS yesterday with literally tons of garbage, unneeded or outdated equipment, and a large batch of old ISS batteries aboard. Depending on atmospheric conditions, it will be burning up in the atmosphere at some point around 07:07 UTC Thursday morning high over the South Pacific.
JAXA's next resupply mission to ISS won't be until February 2022 with the new and upgraded HTV-X, which will feature an empty vehicle mass one metric ton less than that of the current model, 1.8 metric tons greater net cargo capacity, a lower cost of construction, and various other advancements. It will be launched aboard JAXA's next-generation rocket, the H-3.
Kounotori, which means "white stork" (a cultural symbol indicating hopes and dreams for the future) was launched aboard Japan's last H-IIB rocket this past May and was set free from the ISS at 17:36 UTC on August 18th.
More Information
About H-II Transfer Vehicle "KOUNOTORI" (JAXA)