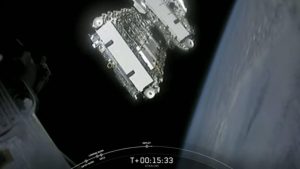 SpaceX launched another 60 Starlink satellites on April 22 at 7:30 PM UTC onboard a Falcon 9 rocket that took off from LC-39A at Kennedy Space Center. 
This was the seventh Starlink launch which brings the number of operational and healthy Starlinks up to about 396 out of the total 420 satellites launched.
This launch was the fourth flight of core B1051. The first stage and both fairing halves were successfully recovered.
The next Starlink launch is currently scheduled for May 7th from SLC-40.
More: