<iframe src="https://youtu.be/YcOsxH8V-Nk"></iframe>
The #DailySpace brings you the universe at 10am PST / 1pm EST / 5pm GMT on twitch.tv/CosmoQuestX. Today's #spacenews includes: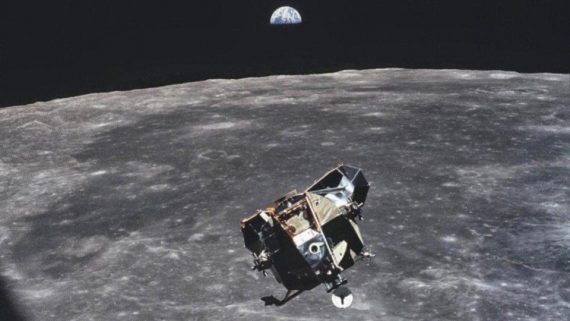 Anniversaries of Apollo 11 events:
Launch July 16
Orbit Moon July 20-21
Land on Moon July 24
I'm not sure we're going to get much science news this week. For those of you waking from coma, emerging from news and internet blackouts, and who otherwise may have somehow missed the news, this week marks the 50th Anniversary of the Apollo 11 moon landing. Tomorrow marks the anniversary of the launch and Saturday marks the lunar landing.
There is no end to the number of events marking this historic landing. A quick google will should find you one or more ways to celebrate in most – and maybe all – major cities in the US. If you're more in the mood to stay inside, PBS has a new documentary.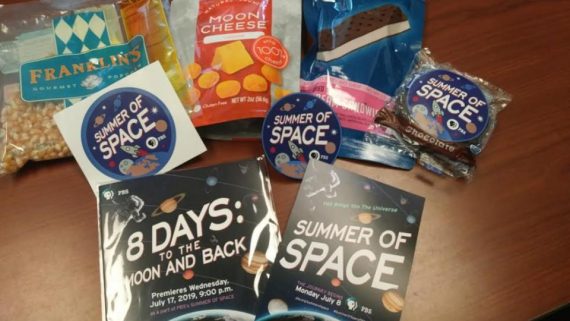 https://www.pbs.org/show/8-days-moon-and-back/
And they sent me and many other social media influences goodies to celebrate with, so this is a biased announcement. But… space food aside, you can tune in to 8 Days to the Moon and Back on your local PBS station here in the US on Wednesday at 9 pm.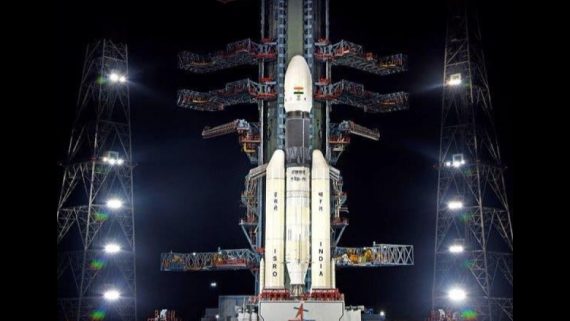 https://www.nytimes.com/2019/07/15/world/asia/india-moon-rocket-launch-delayed.html
Not to be one to be left out of the Lunar goodness, India had planned to launch their own robotic mission to the moon yesterday, but after detecting an issue while filling the rocket with cryogenic fuel about 1 hour before launch, they opted to scrub and wait a week before trying again.
If successfully launched – and that if is just my way of saying break a leg to the rocket – If successfully launched, this mission, called Chandrayaan-2, will put an orbiter in place around the moon and also set a lander and rover on the surface at the South Pole. This will be the first mission to explore this region, and will make India the 4th nation to successfully soft land a craft on the moon.
What is most interesting about this mission is watching how China and India are both taking a slow and steady but ambitious approach to exploration. China's Chang'e series pioneered this approach of combining an orbiter with landers to explore new regions of the Moon and systematically tested a series of more advanced craft until they had what they needed to succeed. Indian has done the same with it's Chandrayaan series. Together they are showing the effectiveness of having a focused vision and using incremental design to succeed over the long run. As is so often seen, it's the tortoise and not the hare that wins the race.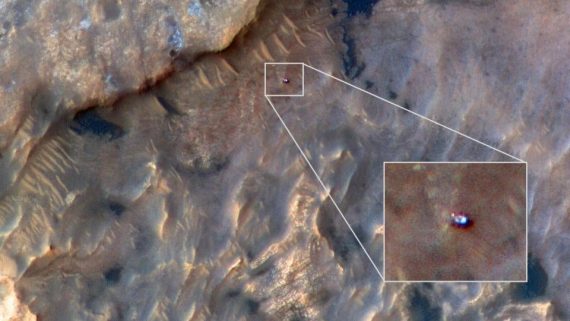 https://www.space.com/curiosity-mars-rover-seen-from-space-2019.html
https://www.jpl.nasa.gov/news/news.php?release=2019-140
The idea of using an orbiter to maintain contact with a lander or rover isn't new. NASA and ESA have been using this strategy with Mars for sometime, and in addition to being used as relays of the rovers' communications HiRISE on Mars Recon. Orbiter is also used to take the occasional rover portrait. In this new image, Mars Curiosity Rover is seen near sand dunes in Gale Crater as it approaches the craters central mountain, Aeolis Mons, or as it nicknamed, Mount Sharp. Curiosity is currently on its way toward what appears to be a clay deposit formed by water that mission scientists hope to explore with Curiosity's on-board laboratory.
Join us tomorrow for more Daily Space news – and keep mapping Bennu!