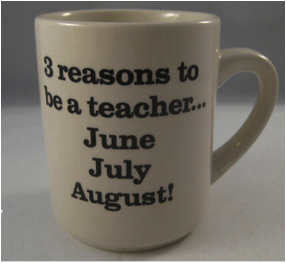 Teachers—it's not too soon to begin planning that summer "vacation!" Now that we've all made it through the holidays, it's time to cast our minds and hearts forward towards the next big break in the school year—June, July, and August. Although most teachers don't have three full months away from their classrooms anymore, for many teachers at least some portion of this time is set aside to take a few deep breaths, re-energize, and learn new things to take back to their students the following year.
So, as you begin to think these happy thoughts, here are a few suggestions from our friends at GTTP/NUCLIO for you to explore, especially if you teach in Europe–or are perhaps able to travel there… hey, we all need to dream! 😉
GTTP/NUCLIO training events:
·    Universe Quest: (UK)
·    Astronomy@MyBackPack:  (Portugal and Greece)
·     Astronomy@MyPC:  (Finland and Greece)
In partnership with GTTP
·     EUHOU – Bringing frontline astronomy to the classroom: (France)
.     From traditional to digital classroom: Use Web2.0 tools & learn how to create your own e-Learning course : (Portugal, Italy and Greece)
·     Global Online Science Labs for Inquiry Learning at School: (Greece)
·     Open Discovery Space: A socially-powered and multilingual open learning infrastructure to boost the adoption of eLearning resources: (Greece)
·     Discover the Cosmos:  (Greece)
·     PSKILLS: Developing Programming Skills by means of modern Educational Programming Languages:   (Greece)
**Application deadline for these:  January 16!
This information comes to us courtesy of Rosa Doran. For more details, email her at rosa.doran at nuclio.pt.