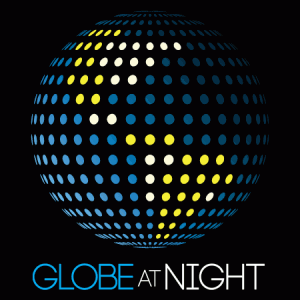 When I moved to Austin, Texas in 1996 for graduate school, it was still possible to see the Ring Nebula (near the bright star Vega) with binoculars. It was faint, but it was there, and I remember teaching my students to star hop as we stood out on the roof off RLM. Over the years, my lovely  green ring of former stellar atmosphere faded from view. This wasn't a matter of the object in the sky becoming any fainter, but rather the sky itself became brighter and tell its brightness erased the Ring.
Light pollution like what I saw in the growing city of Austin is a global problem. Without documentation on how our skies are changing, it is very hard to protect the night from the encroachment of city lights through legislation. The Globe at Night program  is working to be that source of documentation, and through their actions they are helping city after city bring back the stars.
Here is information on what they're doing, and how you can get involved:
Join the Worldwide GLOBE at Night 2013 Campaign
What would it be like without stars at night? What is it we lose? Starry night skies have given us poetry, art, music and the wonder to explore. A bright night sky (aka light pollution) affects energy consumption, health and wildlife too. Spend a few minutes to help scientists by measuring the brightness of your night sky. Join the GLOBE at Night citizen-science campaign. The first campaign starts January 3 and runs through January 12.
More information:
GLOBE at Night is a worldwide, hands-on science and education program to encourage citizen-scientists worldwide to record the brightness of their night sky. During five select sets of dates in 2013, children and adults match the appearance of a constellation (Orion or Leo in the northern hemisphere, and Orion and Crux in the southern hemisphere) with seven star charts of progressively fainter stars. Participants then submit their choice of star chart at with their date, time and location. This can be done by computer (after the measurement) or by smart phone or pad (during the measurement). From these data an interactive map of all worldwide observations is created. Over the past 7 years of 10-day campaigns, people in 115 countries have contributed over 83,000 measurements, making GLOBE at Night the most successful, light pollution citizen-science campaign to date.
Through GLOBE at Night, students, teachers, parents and community members are amassing a data set from which they can explore the nature of light pollution locally and across the globe. There are 5 GLOBE at Night campaigns in 2013:
January 3 – 12,
January 31 – February 9,
March 3 – 12,
March 31 – April 9, and
April 29 – May 8.
Make a difference and join the GLOBE at Night campaign.
Listen to a fun skit on GLOBE at Night in a 7-minute audio podcast on 365 Days of Astronomy.