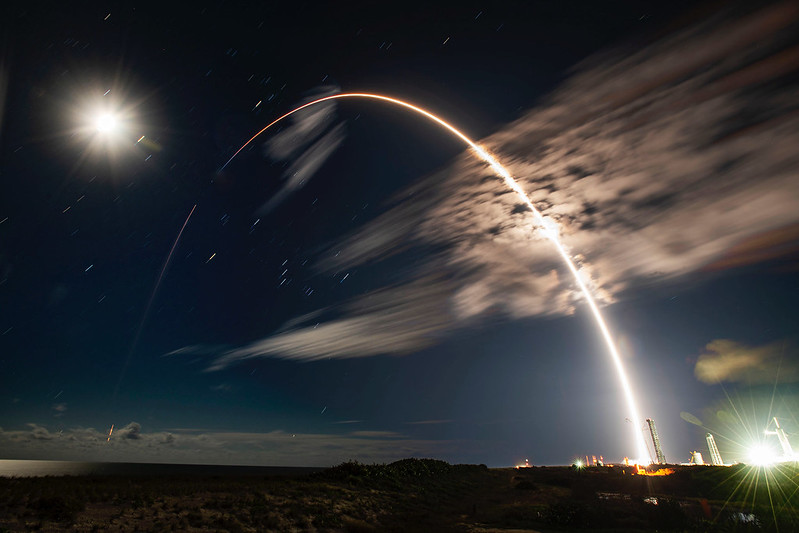 SpaceX continued a string of launching other people's satellites with Hotbird 13F on October 15.
Eutelsat of France contracted SpaceX to launch several new C-band communication satellites before December 2023. Their first satellite launched this week, Hotbird 13F. Hotbird 13F and its sister satellite 13G will replace three older satellites at the 13-degrees East position.
Hotbird 13F launched on Booster 1069 from SLC-40 at the Cape Canaveral Space Force Station. Booster 1069 was on just its third flight and successfully landed on the drone ship Just Read The Instructions nine minutes after launch. There was no spectacular plume like a previous launch, but the webcast managed to show video for most of the landing process, as usual.
The Falcon 9 second stage released Hotbird 13F into its geostationary transfer orbit after a short coast phase and one-minute duration second burn of the engine. The satellite's xenon engines will do the rest of the work to deliver it into geostationary orbit.
Hotbird 13G will join 13F in orbit as early as this November.
More Information
Eutelsat press release
Eutelsat Hotbird 13F mission page (SpaceX)