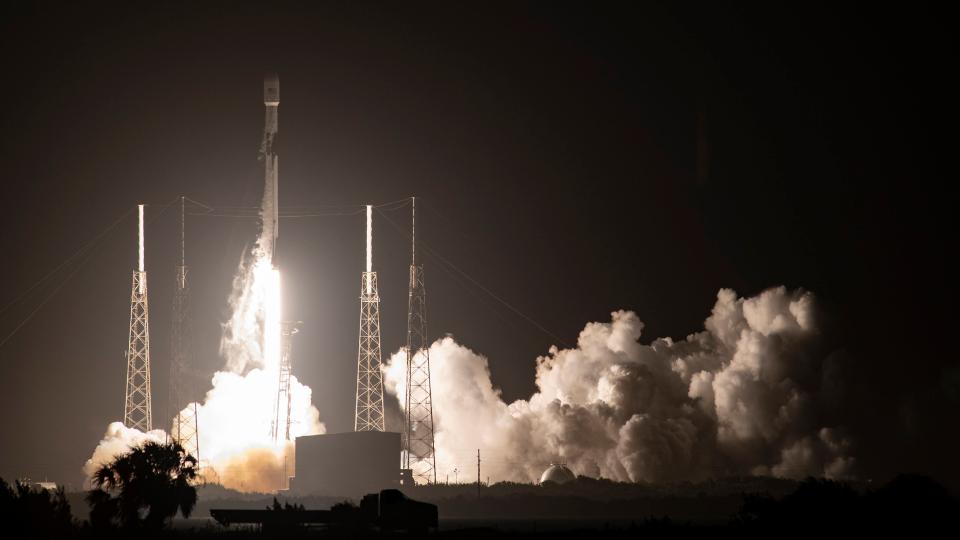 On November 5 at 23:24 UTC, SpaceX launched the GPS III Space Vehicle 04 onboard a Falcon 9 from SLC-40 at Cape Canaveral Air Force Station in Florida.
GPS is that thing that helps us get from point A to point B without having to know what direction you're facing or even how to read a map. (Don't do this, people. Be aware of your surroundings for crying out loud!)
This is the fourth in the third generation of GPS satellites to be launched and will join the GPS constellation currently comprised of 31-operational spacecraft. The satellite manufacturer, Lockheed Martin, says that "GPS III satellites will also be compatible with international global navigation satellite systems, which will allow users the ability to receive signals from any country's satellites, maximizing their chances of receiving a strong and accurate signal, whether in a natural valley or an urban canyon."
For those of you keeping score at home, this was the first flight for booster B1062, and both fairing halves were recovered from the water.
More Information