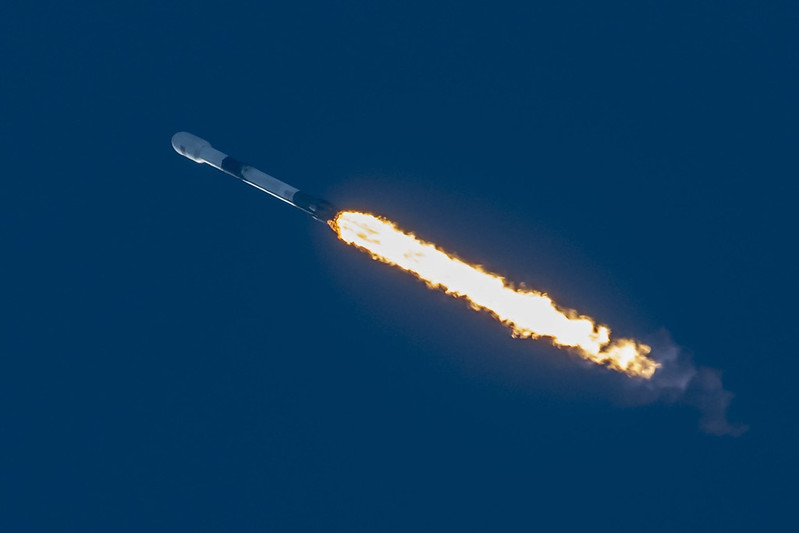 On Sunday, October 18th at 12:25 UTC, SpaceX launched a batch of Starlink satellites from LC-39A at Kennedy Space Center in Florida. This was a dedicated mission, so another sixty satellites were added to the mega constellation, bringing the total number of the version 1.0 satellites launched to 773 of a planned 1440 satellites.
With over half of the satellites deployed in the first shell, Starlink still isn't available to the public. However, receivers have been installed on the Hoh Tribe Reservation, which is located in a remote area of Washington State with little to no internet access. According to an article by Zach Jablonski for Peninsula Daily News, it was impossible for residents to use video chat for remote learning or telehealth, and "most tribal homes had never updated the software on their tablets or game systems".
For those of you keeping score at home, this was the sixth flight for booster B1051, making it the second Falcon 9 to achieve this. Both fairings were successfully caught by Ms. Tree and Ms. Chief. Each fairing half previously supported two missions. The flight marked the 18th launch of 2020 for SpaceX and the 95th Falcon 9 flight to date. If SpaceX keeps launching at this rate, it will surpass 2018, when it had 21 launches, as the busiest year for the company to-date.
SpaceX achieved another goal for Starlink this past week: It has been granted a Basic International Telecommunications Service license by the CRTC (Canada's version of the FCC). This will allow it to provide international telecommunication services but does not allow it to operate as an internet service provider within Canada.
More Information