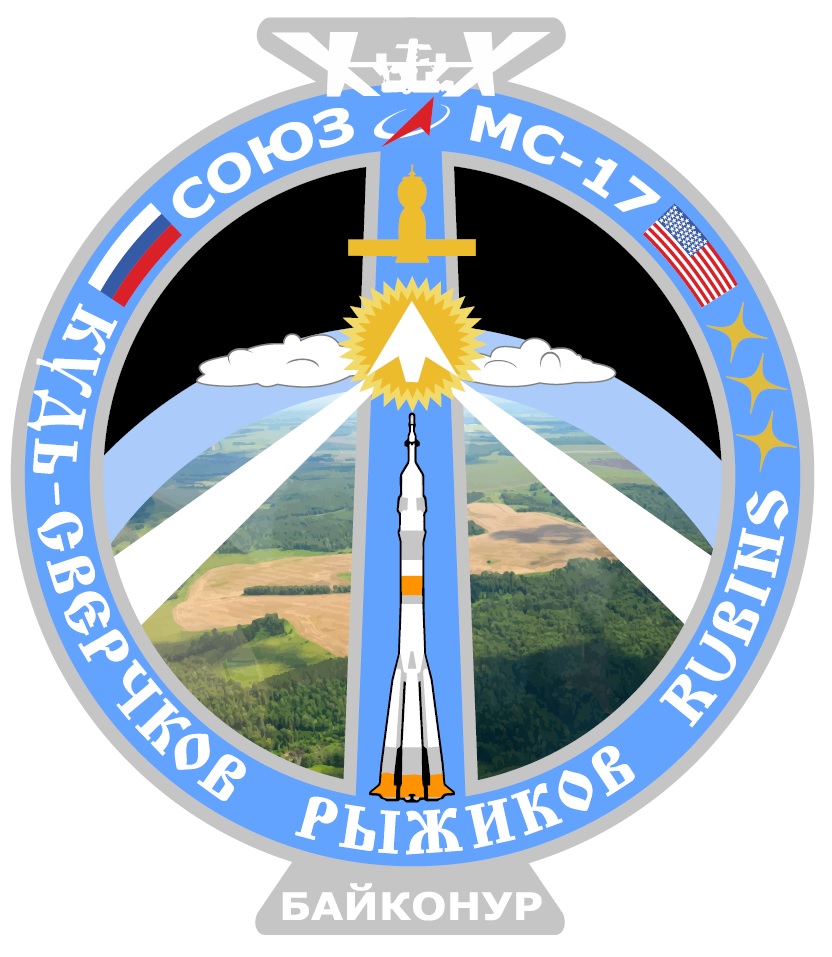 On Wednesday, October 14, 2020, at 5:45 UTC, three more humans and one more toilet were sent to space aboard a Soyuz-2.1a from Baikonur Cosmodrome in Kazakhstan.
The MS-17 mission reached the International Space Station after just three hours and three minutes of flight, a new record for the Soyuz craft.
This portion of Expedition 64 crew consists of Russian cosmonauts Sergey Ryzhikov and Sergey Kud-Sverchkov and a single American astronaut, Kathleen Rubins. They are expected to spend about six months in space.
Also on board the spacecraft was 173 kilograms of cargo, including equipment, rations, and 10 kilos of fresh produce.
Roscosmos published a description of the launch patch:
"[It] is round-shaped symbolizing the Earth and its perfection, and inscribed into the Cyrillic letter Ф ['eff'] standing for the crew callsign 'Favor' («Фавор»).
"In the lower part of the patch, the inscription «Байконур» ('Baikonur') is located symbolizing the connection of the Soyuz MS-17 with [the] city and the cosmodrome… The upper part of the patch contains the image of the International Space Station with its solar panels resembling the Roman numbers XX standing for the 20th anniversary of its crewed flight operation.
"In the center, over the Soyuz-2.1a carrier rocket, is a source of light illuminating the planet and the international crew members with their names written on the edges of the patch."
More Information
Roscosmos press release (launch)
Roscosmos press release (ISS boarding)
Roscosmos press release (patch)