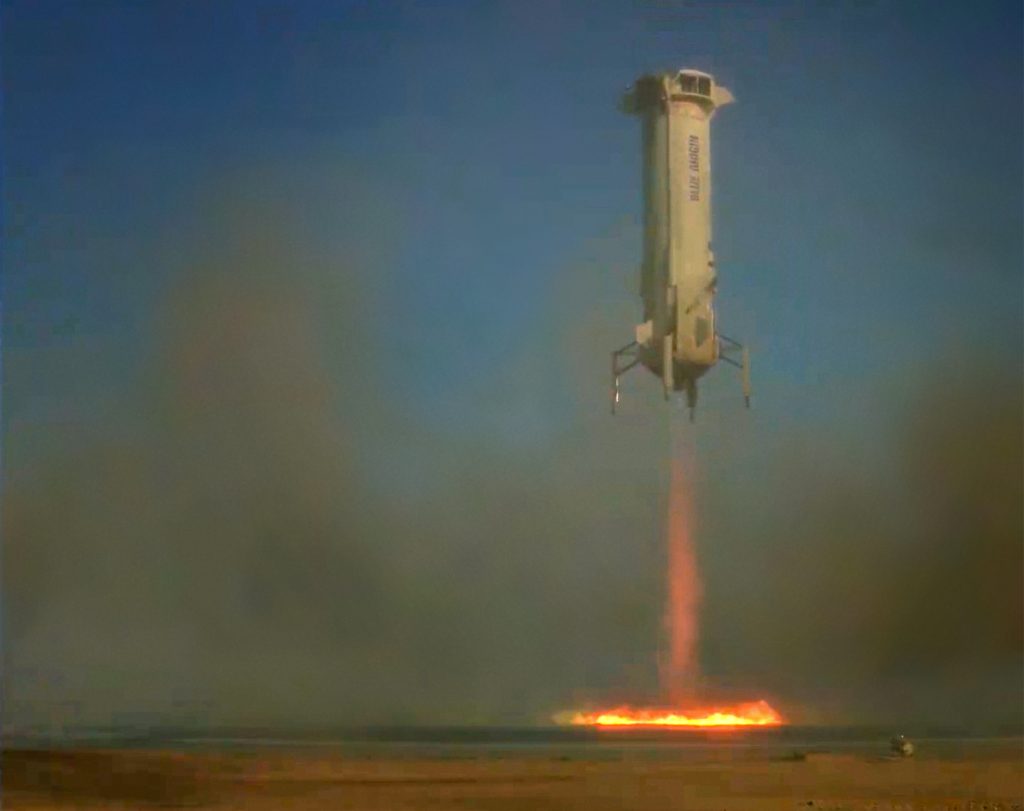 On Tuesday, October 13, 2020, at 13:38 UTC, Blue Origin launched a New Shepard rocket from Corn Ranch Spaceport in Texas. Although the mission, named New Shepard-13, didn't orbit the Earth, it did make it to space by crossing the Kármán line at 100 kilometers altitude.
According to Blue Origin, "[t]here were 12 payloads onboard including the Deorbit, Descent, and Landing Sensor Demonstration under the NASA Tipping Point partnership." This payload was mounted to the exterior of the craft — a first for the company. This flight was an opportunity to test the technology used, with the goal of achieving high accuracy landing.
Other payloads included postcards from schoolchildren and tomato seeds for a hands-on program for Canadian students called Tomatosphere. Classroom teachers register for the program and receive two packages of seeds, one labeled "A" and the other labeled "B". The students care for, observe, and record things like date of germination, plant height, et cetera and report back to Tomatosphere. Once their results are submitted, the teachers and students learn if either of their seed packets were previously sent to space.
More Information